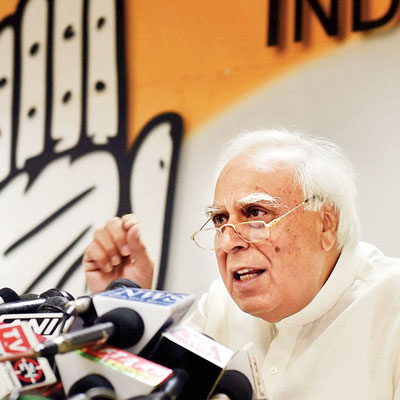 Candidates guilty of false disclosure or concealing information in their election affidavits can now get into serious trouble.
In a fresh order, the poll watchdog has directed the chief electoral officers of states to allow any ordinary complainant move the court directly against candidates for falsification of election affidavits during nomination instead of routing through the returning officer or the district election officers.
The false disclosure includes declaration about assets and liabilities including that of the spouse and dependents, candidate's criminal antecedents and educational qualifications in the affidavit of form 26.
The EC's letter comes in the wake of the Commission getting flooded with complaints of alleged falsification of election affidavits in form 26 of the nomination.
An EC official said apparently, the amendment to form 26 under section 33 A of the Representation of People's Act (false declaration/concealing of information by the candidate) that was done in August 2012 has not been understood by polling staff.
"These provisions are covered under section 125A of the RP Act that does not stipulate that complaints regarding falsification of affidavits have to be made by the RO, the concerned public servant. Thus any aggrieved person can move a petition in the court in this regard," said the official.
Prior to August 2012, the authority to file complaint against false affidavits of a candidate was with the RO under section 177 of the IPC.
The order assumes significance in the light of recent allegations by both BJP and Congress against each other's candidates for concealing facts in their affidavits. Early this month, the Congress had approached the Election Commission seeking action against BJP's prime ministerial candidate Narendra Modi for hiding facts about his marital status in affidavits filed during previous elections.
In turn, BJP leader Subramanian Swamy had also moved the Commission alleging that Kapil Sibal had willfully not disclosed details of companies owned by his wife in his election affidavit.