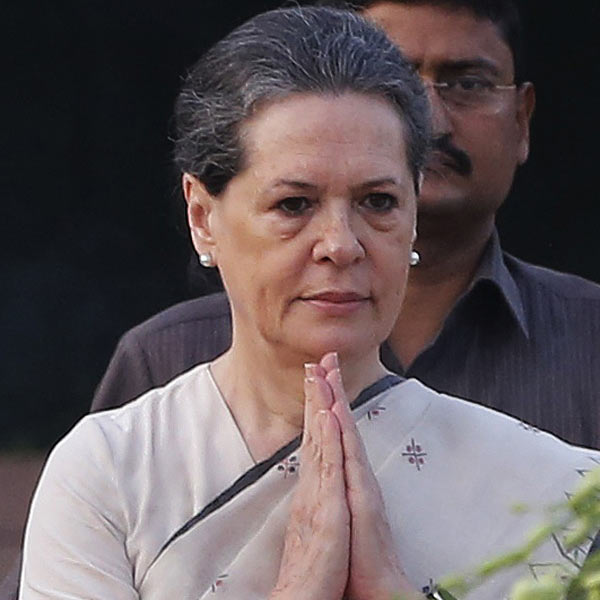 United Progressive Alliance (UPA) chairperson and Congress president Sonia Gandhi said Saturday that her party has worked for the development of every section of society and was not making false promises.
Gandhi was addressing a rally organised in Rajasthan's Kota town, over 250 km from state capital Jaipur. Rajasthan, with 200 assembly seats, will go to the polls Dec 1.
"Due to the development works carried out by the Ashok Gehlot government in the last five years, Rajasthan has moved to the league of fast developing states," Gandhi said.
"It is becoming a hub of education. We have announced an IIT in Jodhpur, an IIM in Udaipur and a central university in Ajmer The welfare schemes launched by the Congress government are behind this development," she said.
Sonia Gandhi listed the welfare and social security schemes launched by the UPA government at the centre and the Congress government in Rajasthan.
"We have launched schemes offering free medicines and medical tests in the state. Elderly citizens are getting pension and it has proved a great financial help in the time of need for them," she said.
Gandhi also appreciated the Food Security Act, the Right to Education Act, the Right to Information Act and the Land Acquisition Act.
"One should ask the opposition why they did not even think of such schemes when they were in power. They are calling our free medicines scheme a poison. The medicines are not poisonous, but their thinking is," she said.
She accused the BJP of making false promises.
Rajasthan Chief Minister Ashok Gehlot and All-India Congress Committee general secretary C.P. Joshi also addressed the gathering.
Sonia Gandhi will address another rally in Dungapur in the state later Saturday.