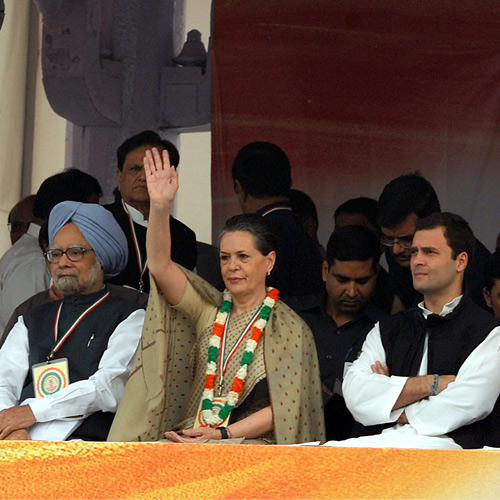 With India headed for the results of one of its most publicised and heatedly debated elections, the Congress party, a faction of which has almost always ruled the nation right from independence onward, it seems that they might suffer their most crushing defeat in years.
Congress leader Ajay Maken who was initially confident that the exit polls were wrong eventually confessed to the fact that the Congress' strategy paled in comparison to the BJP especially when it came to communicating to the public their hard work.
The day having begun with VK Singh in Kerala leading for the BJP and yet eventually the Congress managed to keep Kerala as the only state where they have maintained a lead. With Sonia Gandhi seeming to be leading in Rae Bareli the bastion Amethi which most would have predicted stayed in the Gandhi control, it would seem that Smriti irani might just take Amethi out of the hands of the family that has kept it in its grasp for years. Yet in Mumbai, the Congress has managed to keep a lead on 3 seats.
Major Congress leaders such as Kapil Sibal and Shashi Tharoor are trailing from their respective constituencies.
With Gandhi's supporters reaching out for divine help, the BJP seems set for an overwhelming victory over the Congress as the current lead stands 283 to 80.