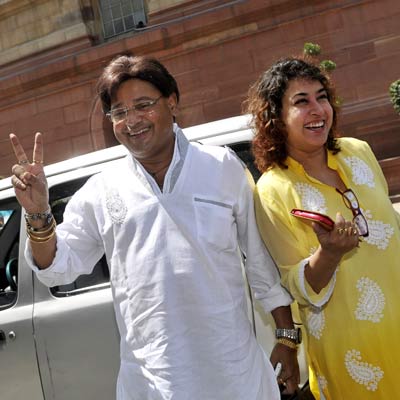 Demanding immediate removal of Trinamool Congress (TMC) MP Tapas Pal from Lok Sabha membership over his controversial remarks, West Bengal Bharatiya Janata Party (BJP) on Tuesday said the party will request the Speaker to see whether an MP like Pal has diminished the honour of the House.
"We would send a CD of the speech by Tapas Pal to the Lok Sabha Speaker and request her to see whether an MP like Pal, who had made such derogatory and obscene comments, diminished the honour of the Lok Sabha," state BJP president Rahul Sinha said.
He demanded that the Trinamool Congress supremo and West Bengal Chief Minister Mamata Banerjee also sack Pal from his Lok Sabha membership. "It seems the entire Trinamool Congress has entered in a competition to outrun each other in making derogatory comments and Tapas Pal is the latest addition to the list," Sinha said.
The BJP leader said TMC party leaders were only following the line shown by their leadership. "The incidents of crime against women are on rise in Bengal and leaders of the ruling party are making such derogatory and provocative statements. It is a shame," said Sinha.
Meanwhile, Jaya Sarkar, a member of BJP Mahila Morcha, filed an FIR against Tapas Pal in the Nakashipara Police Station in Nadia, the district which houses Krishnagar LS seat where from Pal won the Lok Sabha elections.
The Morcha also organised a demonstration in the city today to protest against Pal's remarks.