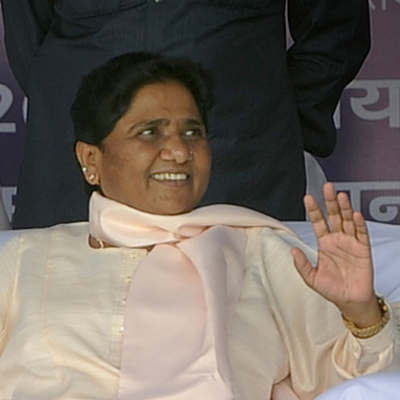 Bahujan Samaj Party (BSP) supremo Mayawati on Tuesday said the Bharatiya Janata Party (BJP) itself has in its rank and file people with criminal records, and urged their prime ministerial candidate Narendra Modi to avoid making childish statements on decriminalising politics.
"The party itself has a lot of people with criminal records, because of which, there are a lot of issues going on within the BJP. Instead of making such childish comments, they should take a look at their own party," said Mayawati.
"I want to warn the whole country, especially the people of UP to be careful about the statements Modi makes. On the one hand, a few members of his party like Giriraj Singh say that people who do not support Modi should migrate to Pakistan, and on the other hand, other BJP members say that all this is not correct," she said.
"This is hypocritical and unacceptable. The election commission should take strict action against this," she added.
Modi on Monday pledged to rid the Parliament of criminals if voted to power.
"This way, I will clean Parliament and make the country free of criminals. No person with a criminal record will be able to rule the country then," he said.