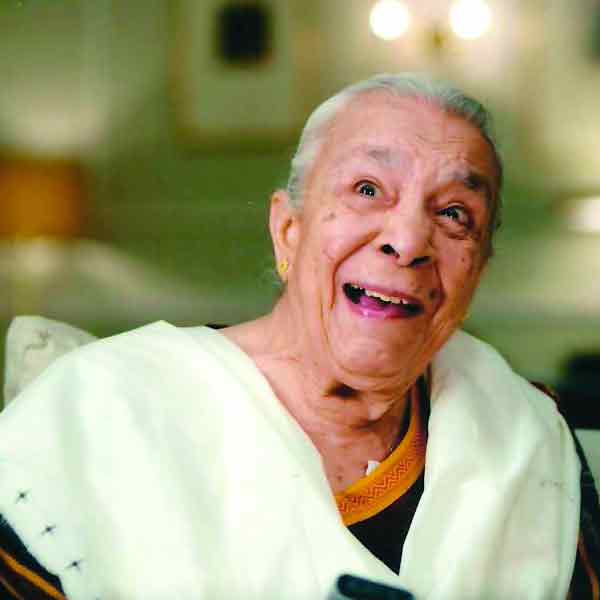 We've always heard about being Naughty at 40, but Zohra Sehgal beat us to that. This enigmatic actress, famous as the most spirited and natkhat daadi of Indian cinema might have breathed her last yesterday, but her naughty nonchalance will remain timeless and how! Defying her age and taking up challenging roles while being at the wrong end of her '90s, this outstandingly dashing daadima livened up our screens with her innocent sparkle.
Sanjay Leela Bhansali pays tribute to Zohra Sehgal: 'She was a miracle woman, a legend beyond explanation'
With her brilliant smile and her full-of-life attitude, Zohra Sehgal has deftly portrayed the grandmother roles of Bollywood with ease and comfort. While we are normally subjected to our daadis being sweet, sublime and rather soft, Zohra Sehgal came in and changed the equations with her boisterous avatars. From television series to Hindi films, she has wowed us with everything she's been a part of. Zohra's convictions came alive through her characters that she had been portraying all throughout her career that spanned for over eight decades.
Zohra Sehgal, the grand old diva of Indian cinema
Fiery, fiesty and full of zest—this spunky daadima redefined the stereotypical manners which Bollywood usually uses to portray grandmoms on screen. Out went the docile, advise-giving daadi and in came the edgy grandmom who didnt think twice before riding a bike or fighting the goons, with a rather uncanny heroic resemblance. Remember, Chalo Ishq Ladaaye, anyone? She definitely has set a new standard breaking the stereotypical Bollywood norms, defying her age, with immense aplomb!
The woman of substance, who is popularly called Laadli of Bollywood, was bestowed with several honours including the prestigious Padma Shri and the Padma Vibhushan Awards. Lighting up our screens with her short cameos or appearances in films, Zohra Sehgal will definitely be missed.
Whilst most of us would respect us for her spirited and cheerful nature, her sense of humour was evident in her cheeky one-liners. While giving an interview to a leading news daily, Zohra, at 97, declared, she still wanted sex! And that speaks volumes of how she was in real life too.
Although Zohra Sehgal, might not be physically present with us anymore, the valiant warrior who battled Death with life, hopes and dreams will live on, through her films and continue to live Life Queen size even post Death!
Read:World of acting mourns Zohra Sehgal's death
To die at 102 is no mean achievement. For the spirited Zohra Sehgal time never stopped ticking until her last breath. The last time the unvanquished queen of histrionics was in the news was when she was trying to convince the Delhi government to give her a ground-floor accommodation. Her spirit always resided on the top floor.
For complete coverage: Zohra Sehgal
Read: Zohra Sehgal's journey of inspiration and age-defiance in Bollywood