On completing 1,400 episodes, the star cast of one of the most popular soaps on TV decided to interact with fans of the show in Pune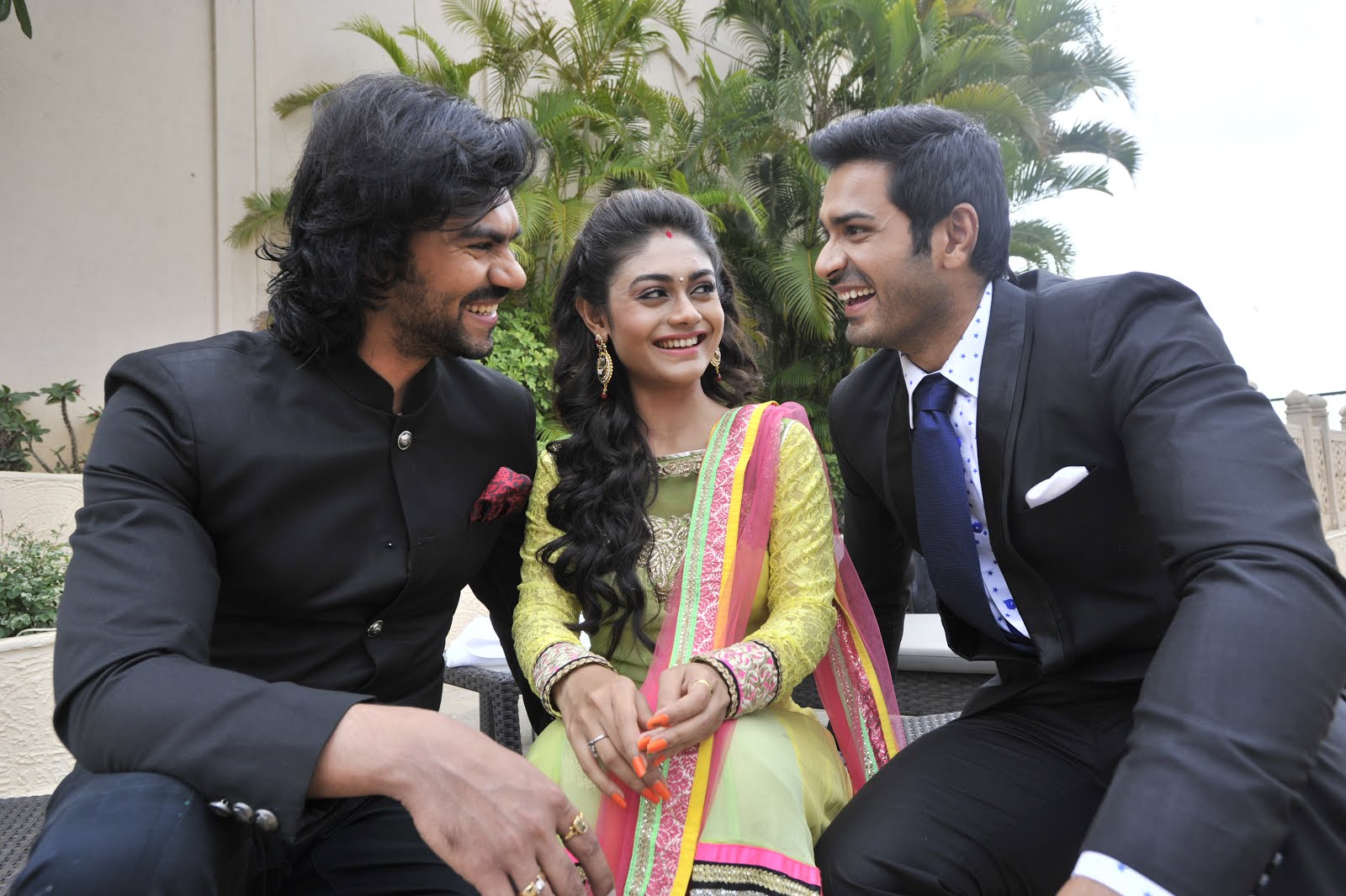 Though we had to wait for almost two hours for the actors to arrive at the venue, Gaurav Chopra aka Raghuvendra Pratap Rathore and Mrunal Jain aka Aakash made up for the delay by posing for photographs with fans as well as the shutterbugs. Sreejita De, who plays Mukta in Uttaran was the last to join the media interaction. The trio got together for a candid chat.
New twists
The serial is set to have some new twists and turns on the cards. Mrunal said, "In the span of over five years, we have always tried to keep our audience interested with new and fresh perspectives, and this time too, we hope that people will like the new story and new faces in the serial."
Keeping up with the competion
With so many new channels and serials launching, there is a lot of competition and how these serials will match up to the expectations of the viewers. Mrunal said, "When I joined the serial, there was this whole college-life sequence happening in the serial, where I meet Meethi (Ichha's daughter) for the first time and how their romance begins. So, basically keeping up with the trends, we too have tried to present different stories and events so that the viewers don't get bored. But since there are so many shows on TV, our viewership has also got divided, and to keep them focused is a great challenge. But we hope that these new twists will keep the audience interested."
Four years and counting...
Among the changes and turn of events, one character whose role been constant in the serial and has the most numbers of fans is Gaurav Chopra. He made his debut as the other man in Tapasya's life whom she later gets married to, and now plays Mukta's father. When we quizzed him how the actors in serials manage to stay young even after generation leaps, he laughed, "I too find it silly sometimes, but the fact is that today, channels give a lot of importance to their actors and the way they look on screen since the viewership and interest to a large extent depends on how the actors look on TV. My character in the serial is inspired by the character of Rhett Butler from the classic novel, Gone With The Wind. And mine is perhaps the only character who is behaving as the first script. Despite playing a father, who will now become a grandfather too, I still do my action scenes and romantic scenes because the script demands me to be in a great shape all the time, and I am not forced to look old either. In fact, the call me the batman on the sets as I have a character who arrives whenever there is a problem. So, it's a miracle that it's been four years, and I am still playing the Rhett Butler that I was," Gaurav said.
Kissa kiss ka
We also asked him about the steamy love scene that he has done for one of the episodes to be aired soon and the whole controversy about his lip-lock with co-actor Rashmi Desai. "It's a very passionate and a very film-like scene and the only reason I was able to do it so comfortably was because of Rashmi (Tapasya). She is a thorough professional and we both share a great on-screen relationship because of which everything we do comes naturally the moment camera starts rolling," said Gaurav, who plans to take break from work and head out on a long holiday soon.
Being Mukta
For Sreejita, her journey as Mukta has been a dream come true. She has been playing the role of Mukta for almost three years and has no absolutely no qualms about being a gaudy character on-screen. "Ever since I started playing Mukta, every person I come across calls me by that name. And I take it as a compliment. Uttaran has been a great platform and I have learnt a lot from all the actors around me. I am also glad that I have been given a chance to play so many shades in my character, which has helped display my acting skills. Though my character wouldn't see a lot of changes in the coming episodes, I am happy being a part of the team," she said. Sreejita says that appart from Uttaran, she would love to be a part of reality shows such as Jhalak Dikhla Jaa and Fear Factor.