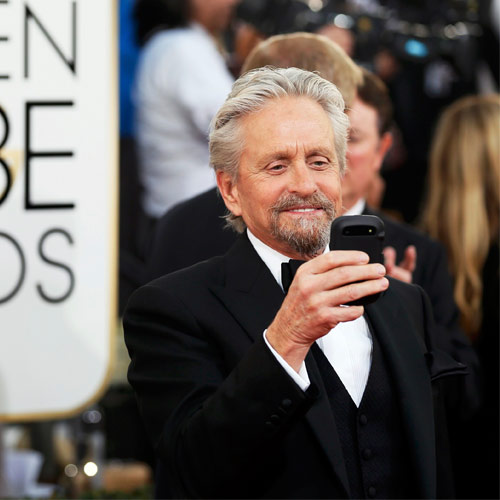 Michael Douglas thanked his wife Catherine Zeta-Jones, who was absent from the 71st Annual Golden Globe Awards, in his acceptance speech.
The 69-year-old American actor who won the award for Best Actor in a Television Mini Series for his portrayal of Liberace in 'Behind the Candelabra' mentioned his wife of 13-years in his poignant speech and expressed his love for her, Radar Online reported.
The couple recently got back together after a brief separation.