The director reveals why his films click at the box-office and critic's acclaim has eluded him so far.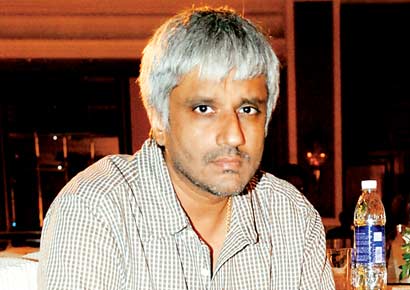 Vikram Bhatt's films despite eliciting a laugh rather than a scream from the audience have mostly clicked with the masses due to their racy themes and bold characters. In a candid chat with DNA, he divulges why despite all odds his films click at the box-office and why critics' acclaim has eluded him so far.
Vikram feels more than the star power, it is the story you decide to tell, that remains the deciding factor between a hit and a flop film. "90 percent people feel that having stars in your film is equivalent to success. Stars will earn you the initial crores but there is no security. For me the story lies at the heart of everything," he says. Talking about the reason why he has stuck with newcomers more than established actors in the industry. "I had little choice over the matter. I have always wanted to make films with weird, haunted themes that the established names have refused to experiment with," he says and adds, "Rather than make stars of the actors I have launched, my actors have made me into a star."
Speaking about why awards have eluded him, he answers confidently, "I don't care for critical acclaim. They want a certain kind of aesthetics and content that I won't like to confine myself to. I love making mass entertainers," he says and adds, "These very critics change their opinions with time. None of the mass entertainers like David Dhavan, Rohit Shetty or Manmohan Desai have appealed to the critics. When Raaz was first released, they panned it but after it went on to become a box-office hit, they said that the sequels will fail but the recent success of Raaz 3 has again proved them wrong."
Of late, Vikram Bhatt has been donning the hat of a producer more often than a director. When asked about this shift, he shares, "I realised after a point you cannot execute all your ideas. But there is also a tightrope that you have to walk that of maintaining the production quality and not interfering with your director's vision. That's why I never go on the sets of the film that I am producing." On being asked whether he is ready to experiment with a new genre, he confesses that he is planning something big that will take the audience by surprise but remained tight lipped about divulging the details. Meanwhile, he will be producing the third sequel of 1920, Bhaag Johny and Dial M for Marriage.