COUPLE CAPERS
Ranbir Kapoor — Katrina Kaif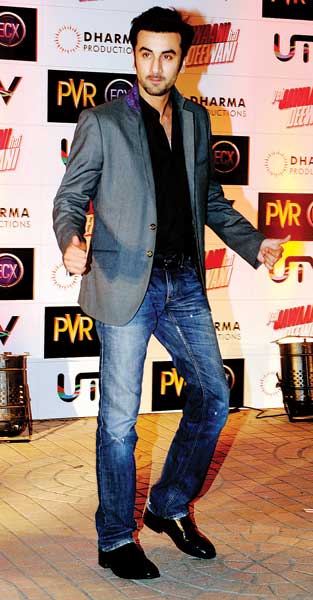 The couple still has to admit their feelings for each other. If there is one platform where this seems possible, it is KWK. Host Karan is friends with both the actors and they share the comfort level with him. Besides after their romantic sojourn on the beaches of Spain and the secret outing in Sri Lanka, it's time Ranbir Kapoor and Katrina Kaif come out in the open about their relationship. And who better than the affable Karan to get them to confess their feelings for each other over a stimulating cup of coffee!

Saif Ali Khan — Kareena Kapoor Khan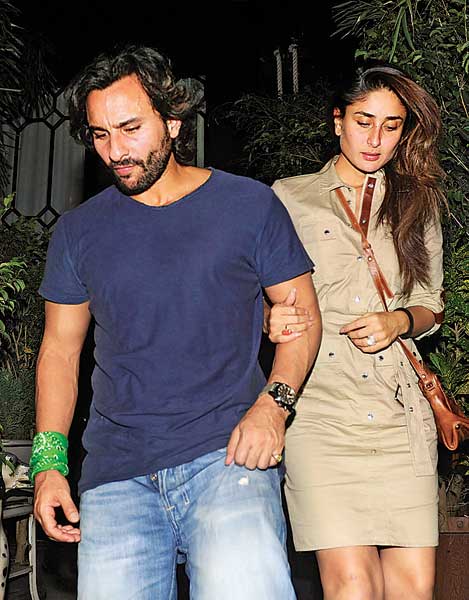 Kareena has come on the show thrice, once with her sister Karisma, once when she was dating Shahid Kapoor and third time when was seeing Saif. Now as the begum of nawab Saif, we might see yet another avatar of the sexy star. The duo makes for a charismatic pair and they can take us through their royal romance with Karan providing all the right cues. What say?

Ranveer Singh
Deepika Padukone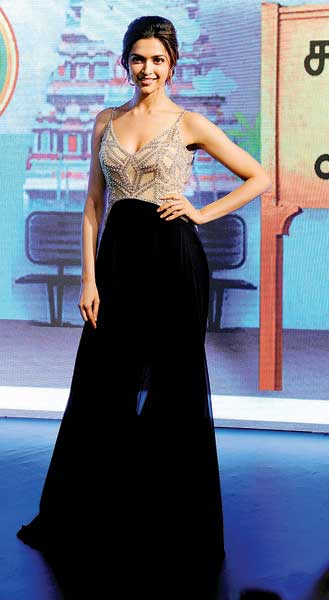 This hot couple has no one to fool about the status of their relationship. Ranveer and Deepika have had no qualms about being seen together off the sets. But they haven't let out the 'L' word yet! It will be fun to see how they tackle the know-all Karan's friendly jibes on their liaison.

Siddharth Roy Kapoor —
Vidya Balan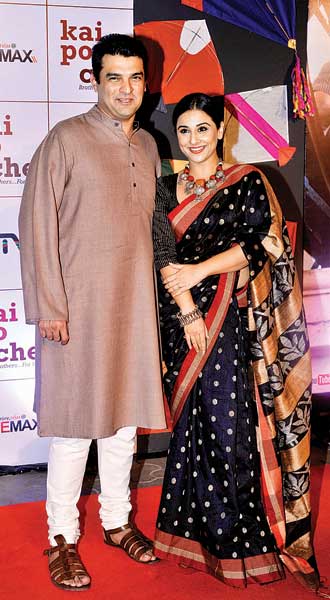 The last time Vidya appeared on the show was with Rani Mukerjee to promote their film No One Killed Jessica. Now that she is married to the very guy who produced that film, it will be lovely to see the pair on Karan's show. We can trust Karan to rib the Dirty Picture actress into disclosing some secrets of her happily married life!

First timers
Salman Khan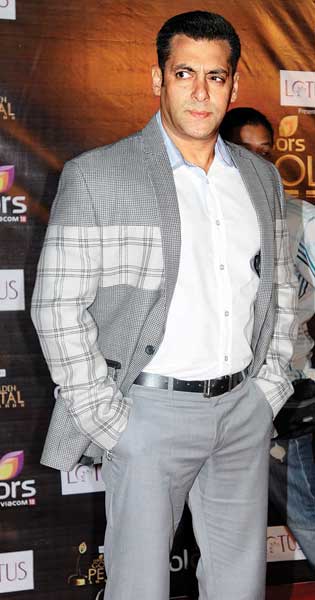 Salman has acted in Karan's Kuch Kuch Hota Hai but he has never come on his chat show, which alwaysopens by the host' s favourite Khan, Shah Rukh. There are reports of Salman appearing on the show. And with the two Khans, Salman-SRK hugging at iftaar party, everyone wants to know what's ahead. Who else but Karan to get Dabangg Khan to reveal all. What's more, Salman, who is known for his wicked sense of humour is quite capable of giving it as good as he gets to the host. This one will be a must-watch.

Sridevi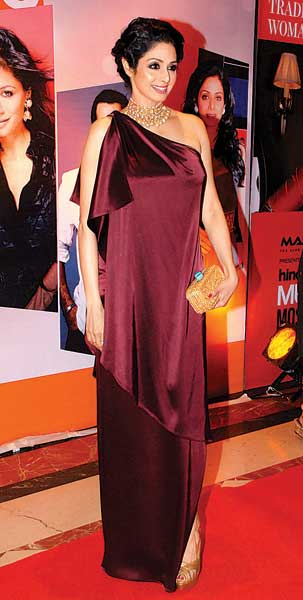 On a TV show (Farhan Akhtar's Oye It's Friday) Karan had confessed that the last actress he was in love with was Sridevi. "I love the way she danced on the pots in Tathaiya Tathaiya (Himmatwala). I used to do that at home and call my friends to see me dance," he had said. The usually elusive actress appeared on several TV shows last year to promote her film English Vinglish. It will be amusing to see how Karan, the fan will put across the questions to his idol, Sridevi.

Akshay Kumar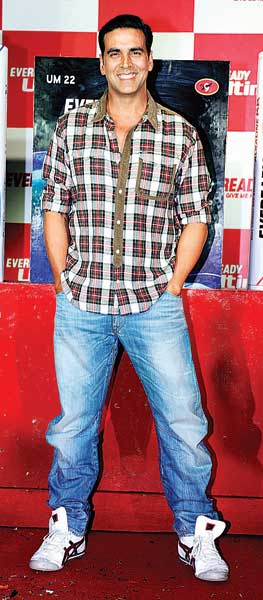 He has completed over more than two decades in the industry. And yet, the Khiladi has never been on Karan's show. It will be entertaining to watch the Khiladi with his quirky desi sense of humour taking on Karan's cheeky wit.

Parineeti Chopra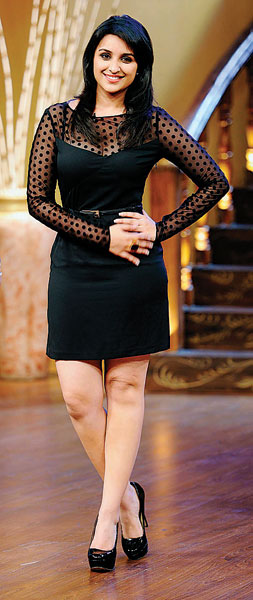 She is touted to be the next Kajol! Whether it's her spontaneity, dressing style or talent, Parineeti seems to be following in the footsteps of Karan's favourite actress — Kajol. Plus she is known to speak her mind and steal the limelight no matter what platform she is on. It will be refreshing to see the sparring between the outspoken Parineeti and host.

Mommy special
Tanuja and Dimple Kapadia
In the past, KJo has brought Hema Mailini and Jaya Bachchan together. Here's our suggestion: Tanuja and Dimple. They come from completely different backgrounds but one thing is common — both actresses are fiery, strong, independent and have lived their lives on their own terms. Watching the sexy grandmom Dimple, and her vivacious counterpart Tanuja together will be a treat.

COUPLES CAPERS
Aamir Khan – Kiran Rao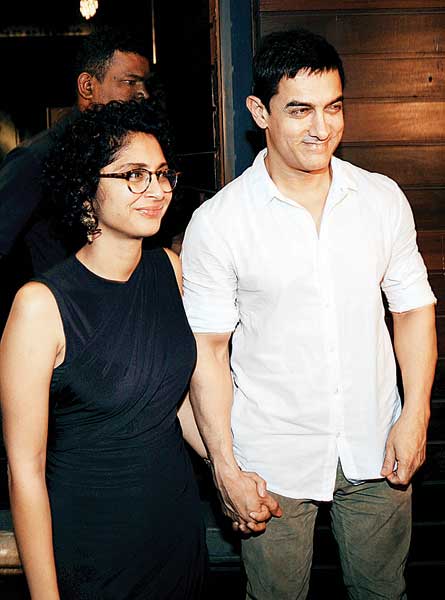 Considering Aamir has never gone on any chat show, it will be a bonus if he appears with his wife. What's more Aamir with his measured responses, Kiran with her liveliness and Karan with his sense of humour should make this episode absorbing. As long as Aamir doesn't take too long to agree to appear on the show or else we will have to wait for the next season!

Imran Khan – Avantika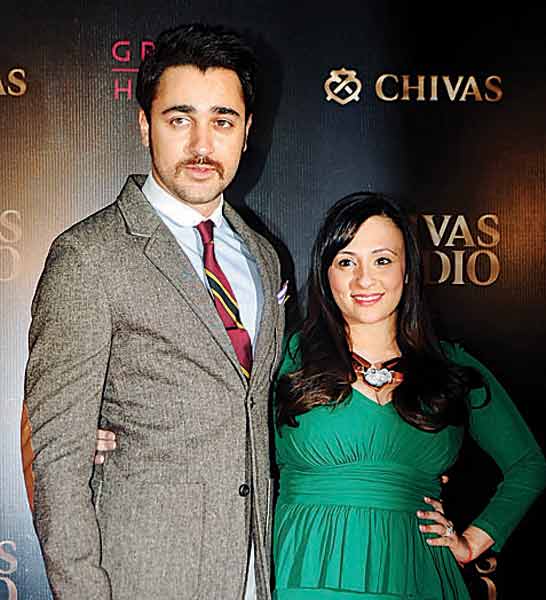 Imran and Avantika make an interesting pair and theirs is a dream love story. Imran has appeared on the show before with Ranbir Kapoor. All his appearances have been with his co-stars. We can't wait for KJo to get juicy details from Avantika about her star-husband.

Arjun Kapoor – Alia Bhatt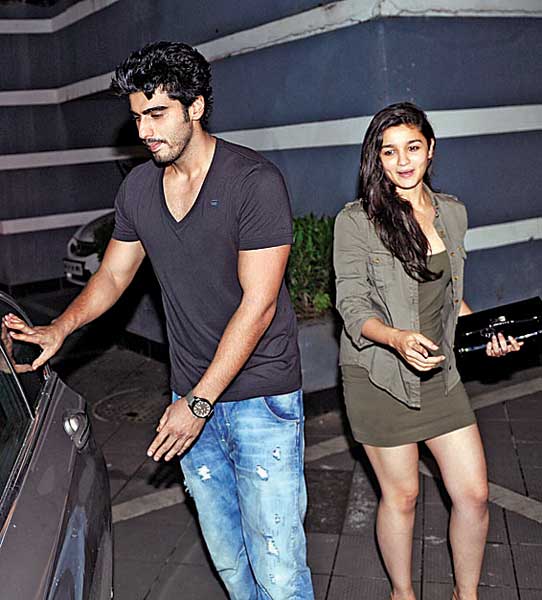 This couple can best be described as the the Beauty and the Brawn. The young Alia and Arjun make for a winsome couple. While Alia shoots her mouth off about anything and everything under the sun, Arjun is reticent. It will be entertaining, to say the least, when Karan in his inimitable way gets his Student Of The Year heroine and her beau to slip out some spicy titbits of their romance.

Kunal Khemu - Soha Ali Khan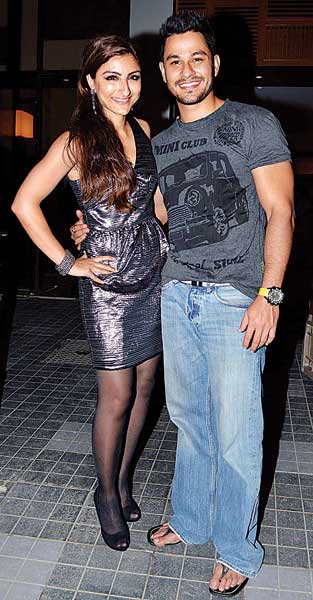 Who would have believed Saif Ali Khan's little sister Soha would turn out to be so bold? The pretty actress is living-in with her boyfriend Kunal Khemu and it would be quite a revelation to watch the pair baring their heart out to Karan. How they met, who made the first move and what prompted them to move-in together without 'license' is something everyone's waiting to hear. And Karan is the best person to pry it open.

Sibling act
Siblings on KWK have always made for lively and engaging episodes. Remember the Kapoors? Randhir- Rishi-Rima ? Here's looking forward to some new siblings...

Rohit and Varun Dhawan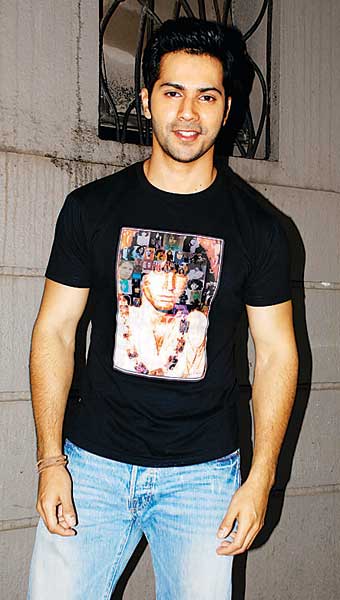 While one brother is a director, the other one is an actor who was given a break by Karan in his film Student Of The Year. The ribbing between the brothers with Karan trying to play one against the other should be a riot.

Sonakshi, Luv and Kush Sinha




Sonakshi is a big star, while her twin brothers are yet to make it on their own. How protective is Sona about her brothers or vice versa, what they like and dislike about each other, how the brothers deal with gossip about their sister — definitely worth a watch.

Sonam, Rhea and Arjun Kapoor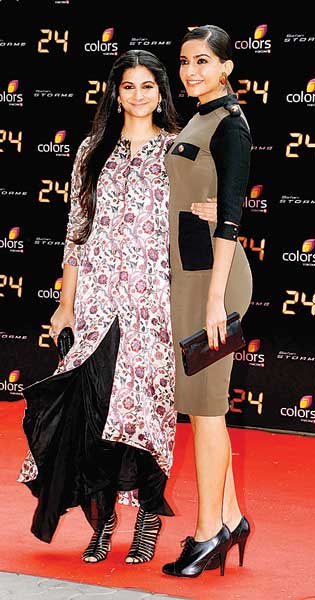 The vivacious Sonam, level-headed Rhea and the fiercely private Arjun – it will be a delight to watch the trio on the show.

Pooja and Alia Bhatt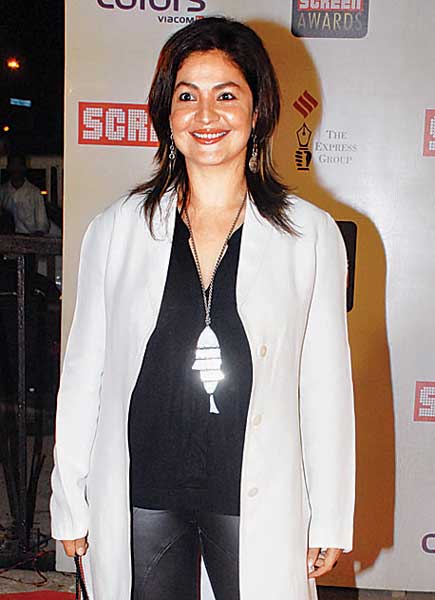 There's not much of a difference between these step sisters. Both speak their mind and don't shy away from controversy. It will be interesting to see the two sisters telling it like it is to the equally blunt Karan.

Priyanka and Parineeti Chopra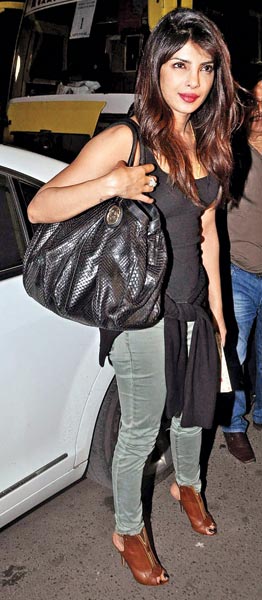 Now here's one sibling jodi that we would love to see. Enough has been written about their rivalry – Priyanka's tame response to Parineeti's mention at the National Awards, the box-office clash when their films (Shuddh Desi Romance and Zanjeer) released at the same time and so on. Karan is the only one who can sit them down together and get it straight from the horse's mouth!

Young guns
Sushant Singh Rajput, Siddharth Malhotra and Aditya Roy Kapoor
They have just entered Bollywood, are young and raring to go. Karan, who has given breaks to several newcomers, knows exactly when to be sweet and when to pull their legs. This should be a fun episode.

Directors' cut
Imagine what will happen if Rohit Shetty, Abhishek Kapoor and Rohit Dhawan get together with Karan. They all have different sensibilities when it comes to filmmaking, but each of them has hits in the kitty. With Karan to make a foursome, the episode will undoubtedly be a blockbuster!