The actor tells the reasons why she decided to host a TV show and about her relationship status.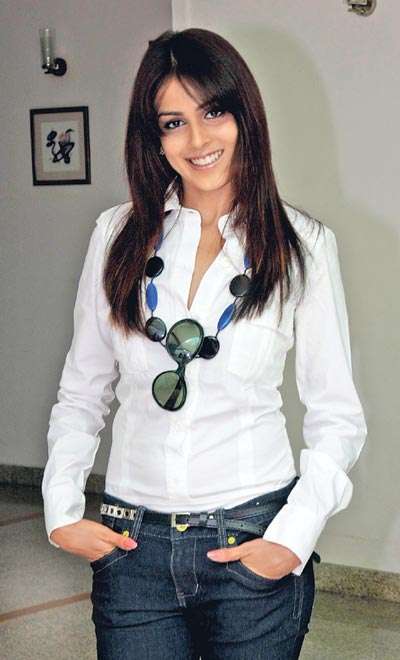 Since she made her Bollywood debut in 2003 with Tujhe Meri Kasam, Genelia D'Souza has been playing bubbly girl-next-door characters. Now, even six years later it looks like she is not tired of the image. Her forthcoming films — It's My Life and Chance Pe Dance — will see her in the same avatar.

Genelia says, "Though they are bubbly characters, they are different from each other. They are all believable and people will relate to them easily."

Post Tujhe Meri Kasam, Genelia disappeared from Bollywood for quite a while till Jaane Tu… Ya Jaane Na happened last year. In between she was busy down South delivering one hit after another. Now that she has quite a few Hindi films lined up for release, is her career in the South taking a backseat?

"I am not ignoring South Indian films. However, as I am doing many Hindi films now, I will probably do one South Indian film compared to the three I used to do earlier," she says.

The actor also makes her small screen debut as the host of a forthcoming reality show. The show will feature rich rich spoilt brats who will be set free in a slum where they will have to live and work.

She says, "Neither am I doing the show for money nor am I trying to follow other film stars who are appearing in TV reality shows nowadays. I am doing the show just because the concept is very exciting. In fact, initially I wasn't even sure if I would do the show as I had to go abroad for a film shoot. However, the schedule got delayed and so I gave the nod for the TV show."

What TV shows does she watch? "I watch most of the entertainment-related shows. Apart from that I am not interested in any other show," she says

Finally, what's the status of her relationship? Though stories about her being close to Riteish Dekhmukh have been doing the rounds for quite some time now, she still maintains that she is single.

"I am tired of answering this question. We are just good friends. I am not dating anybody," she says refusing to further talk on the matter.

So finally, what are the qualities she seeks in her man? "The most important factor in any relationship is communication. He has to be an able communicator," she ends.