The celebrities walk down the memory lane and recall their favourite childhood role models. They share how the people they idolised as kids influenced their lives in big or small ways.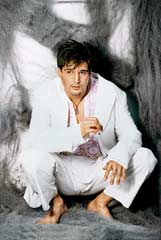 Jimmy Shergill
I have always been fascinated by historical figures and Bhagat Singh and his sacrifice has always inspired me. I would always read and watch plays to know more about his life. His bravery remains a shining light for generations to come.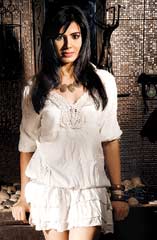 Kirti Kulhari
My role models were my own parents and siblings. As kids, they have the maximum influence on you and in my case they have taught and inspired me the most. The first and most important thing I learnt is to be a good human being and also to do what you can to help and support others and not speak ill about anyone. Both my parents are hard working, sincere and honest to their work. And me and my siblings have completely incorporated that in our lives. I feel with these basic values in place, one can achieve anything in life and be successful not only as a professional but more importantly as a human being.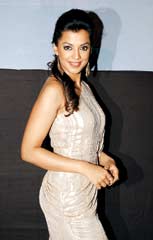 Mugdha Godse
As I child I was always inspired to walk the ramp and win beauty pageants, hence all the winners were my idol. From each I'd learn how to walk the walk and talk the talk. I was a bindaas babe hence I had to inculcate lots of things in me but at that age every girl dreams of being one, its just that am lucky to have followed my heart and got what I wanted.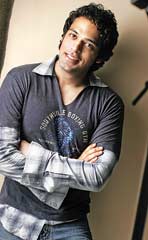 Samir Kochhar
I've always idolised Sachin Tendulkar ever since I can remember. I used to follow all his matches and as a kid too I was extremely athletic and good in sports, hence it's definitely him.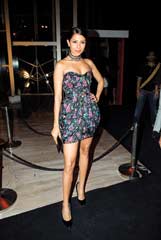 Candice Pinto
As a child, I was deeply influenced by Mahatma Gandhi. I had studied so much about him in school and thought it was amazing that such an educated man could give up so much just for his nation. I really admired his ideas of non-violence and honesty. I think even today we can all look up to him and learn so much from him.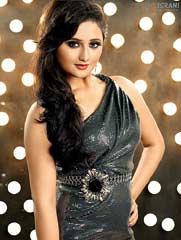 Rashami Desai Sandhu
It has to be Madhuri Dixit. I've grown up watching her films and I totally love her. I guess, she is one of the main reasons for me becoming an actress. I owe my dancing and expressions to her totally.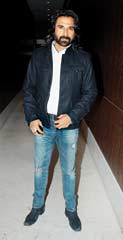 Mukul Dev
Growing up was always fun. You hardly get time to idolise people as you're so involved with your own life, but yes, I always looked upto the cricketers and not just one but all of the Indian cricketers we had. Had I to mention one name, it would be Kapil Dev. I loved the way he played and the style and panache he had. I always wanted to become one but guess destiny had other plans for me.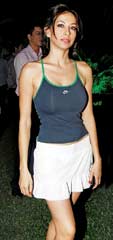 Vida Samadzai
I have always been fond of politics, I followed Benazir Bhutto's career and loved the way she conducted herself as well as her style. She was definitely an idol for me. I loved the grace she had and the way she carried her career forward. So, for me it has to be her.