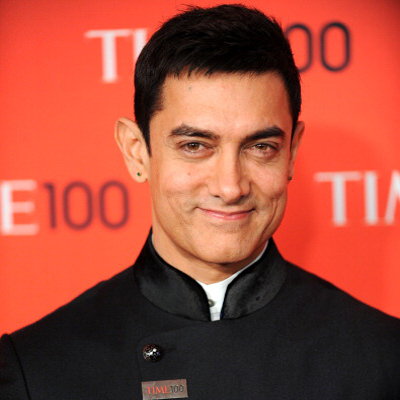 That Aamir Khan completely delves into the skin of his characters is known to all. Going a step ahead with each coming film, Aamir has taken his P.K. character way too seriously.
Playing a unique character in Rajkumar Hirani's P.K., Aamir had few scenes in the film where he had to speak in Bhojpuri. Developing a liking for the new language, the actor had decided to learn the language after the film shoot wrapped up. Staying true to his words, nowadays Aamir is reported to converse in Bhojpuri with almost everyone at his home or on the film sets.
Aamir has got himself a Bhojpuri tutor who is giving him Bhojpuri lessons at home and sources confirm that nowadays, Aamir even orders tea or bids a goodbye in Bhojpuri.
If we can recall, Aamir had made a resolution of learning at least one new thing each year. So, after training in swimming and learning Marathi in the past two years, it seems Bhojpuri is the selected topic for Aamir this year. Earlier he had also shot some underwater sequences for Talaash.
P.K. which also features Anushka Sharma, Sushant Singh Rajput and Sanjay Dutt alongside Aamir will hit the screens on Christmas this year.