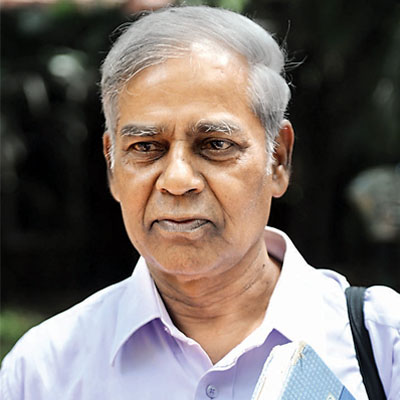 Social activist SR Hiremath has urged the chief minister to order an investigation against the draft committee of the Lokayukta Bill 2014. Well, Hiremath says some "idiots" have drafted the bill.
"The Lokayukta Bill 2014 is completely against the Lokayukta Act, 1984. The state have one of the best act in country. But some idiot, to misguide the government and judiciary body has drafted the new bill," he said.
He said that under the drafted bill, the prosecution has a redressal system. There is no provisions made for public hearing and complaints.
He said this will only boost corruption. The committee could have tried to strengthen the present act. He said the new bill seems to be in favour of the corrupt and safeguard their deeds. The state should have strengthened the present bill instead of going for a new 'waste' bill, he said.
Apparently, the chief minister will be the chairperson under new bill. Hiremath said it was funny to expect the Lokayukta to act against the CM then if he indulges in some wrongdoing.
"Some hidden agenda can be seen in drafting such bill and some 'corrupt' lobby is working silently behind it," he said.
He noted that without discussing the pros and cons, the bill reached assembly overnight. He indicated at something fishy.