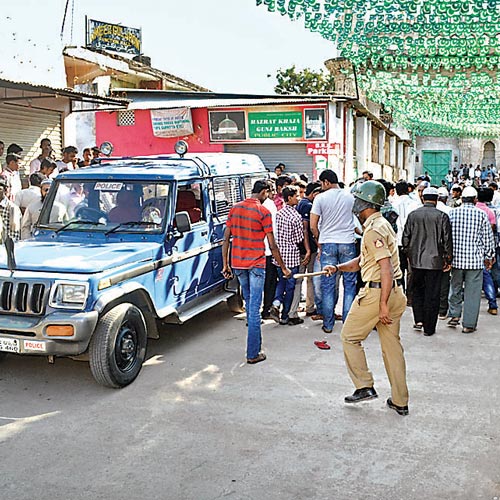 Sayyed Mohammed alias Munna was well known as Munna Shooter in the underworld of Mumbai, and said to be a henchman of underworld don Chhota Rajan.
According to police sources, Munna had migrated from Mumbai to Gulbarga when the search for aides of Chota Rajan was intensified in Maharashtra. Localites said Munna and his wife were leading a discreet life and hardly socialised with neighbours. "He was involved in cloth business and driving autorickshaw," they said.
But police offered a different version. "He was into extorting money from developers and businessman. He was facing 11 murder cases and was acquitted in six. Many extortion cases were filed in Mumbai and Gulbarga against him, but he was absconding," sources in police explained.
Hescom vigilance inspector Sudhir, who served in Gulbarga in 2002, and is currently posted in Karwar, recalled that he had arrested Munna in connection with a murder case. `However, he was acquitted by court after 3 years," he added.
A confidant hit-man of the underworld don
Another police officer, who was in Gulbarga and is now posted in Bangalore, said Munna had reportedly boasted in his conversations with businessmen, that he was plotting to kill Bollywood bigwigs such as singer Himesh Reshammiya and director Rajkumar Santoshi, falsely as it turned out.
According to Mumbai police reports, Munna was close relative of Sohail Irani and aide of Ejaz Lakdawala who was allegedly contracted to kill five businessmen including bollywood producer Rajkumar Santoshi in 2007.
It is also learnt that Munna was confidant hit-man of Chota Rajan.