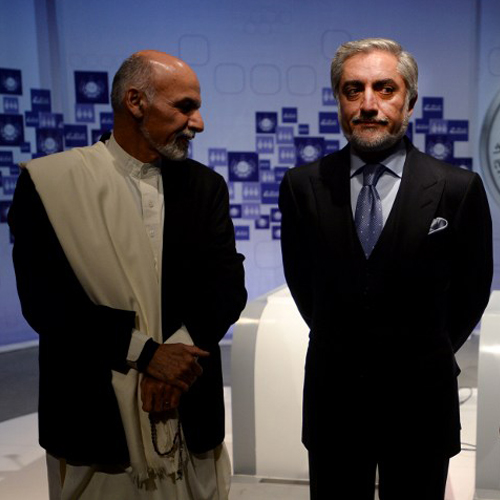 Defiant Afghan presidential contender Abdullah is claiming victory, despite the results in two rounds of voting giving a lead to his rival, Ashraf Ghani.
Addressing supporters in Kabul, Abdullah repeated that the election has been marred by fraud.
According to the BBC, pro-Abdullah supporters expressed their anger over the preliminary results that showed Ghani taking a substantial lead, and pulled down posters of incumbent President Hamid Karzai, and chanted: "Death to Karzai. Long Live Abdullah!"
Abdullah's supporters believe that massive fraud has happened, while President Karzai, the election commission and Ashraf Ghani stood by.
It is being reported that the Abdullah camp might decide to take things into their own hands and create a parallel government, a development that the United States has warned against.
Several influential figures - governors, district leaders, mayors, and warlords - have come out in Abdullah's favour, but Afghanistan is a divided country, as Ghani and Abdullah both command a lot of support.
Preliminary results announced on Monday give Ghani 56.44 percent of the votes in the June 14 run-off and Abdullah 43.56 per cent of the vote.
Votes are being re-checked at more than 7,000 polling stations - nearly a third of the total number. The recount could significantly alter the final result, due on July 22.