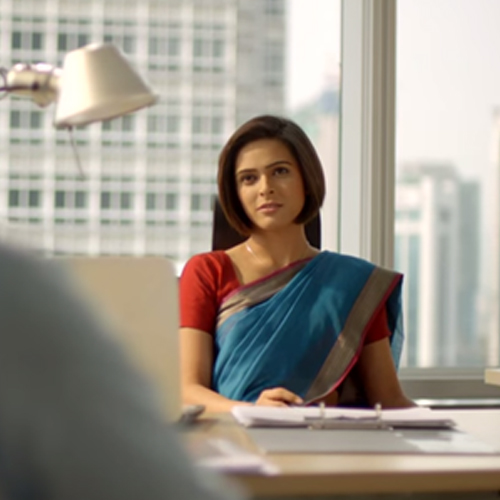 A few days ago, Airtel released a new ad about two working professionals. To look at it from the perspective one man and one woman and gives you a glimpse of their life in relation with their respective spouses.
The ad begins with the woman telling her male employee to finish whatever work he was assigned, no matter how long it takes. He obviously works late into the night, trying hard to finish the work. We switch back to the female, who is on her way home. When she reaches home, she makes a delicious home cooked meal for her husband. Once again the ad moves back to the male, while explains to his wife that his boss gave him a lot of work, and he won't be home for dinner. It is at this point in the end, when you actually find out that they are married to each other.
Now, the ad meant to give out a simple message that the woman of today, can do it all. Work and run the household. But, as many people have observed, why is it that the working woman has to go home and then slave over a hot meal? Indians expressed their outrage via Twitter. As the debate snowballed, there were those that acknowledged that she was never asked or ordered to make dinner, she did it of her own accord.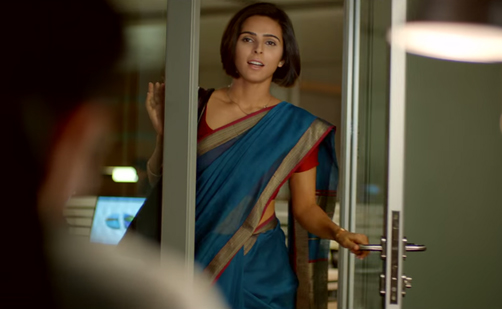 Here are some of the mixed reactions to the Airtel ad entitled 'Boss'
Nice add on TV. Wife is boss in office, yet cooks at home: #Airtel add http://t.co/zxIYvvPGBV pic.twitter.com/yJHi4dBzE7""

— ashutosh mishra (@ashu3page) July 29, 2014
#Feminism is about choices, people. Husband didn't call and ask her to prepare a hot dinner when he got home. She *wanted* to cook. #Airtel

— Agratha Dinakaran (@Agratha) July 28, 2014
Dont understand whats the big fuss around the #Airtel ad? The only flaw in the entire commercial is the #samsung phone with an apple tone!

— Megha Vishwanath (@MeghaVishwanath) July 29, 2014
What's the big deal about #Airtel ad? The wife chose to cook. She wasn't forced or asked to.

— Namita Handa (@namitahanda) July 28, 2014
Not only is that Airtel wife/boss ad stupid,it's deviously regressive. Lesson to women: You may be BOSS, yet must cook2please @GabbbarSingh

— Tedhi Lakeer (@TedhiLakeer) July 28, 2014
We are debating about regressive depiction of women bosses in ads while a 13-year-old is getting raped somewhere in UP. Cute. #Airtel #India

— Malay Desai (@MalayD) July 28, 2014
The only thing that the #Airtel ad proves is that Twitter knows how to outrage about absolutely anything.

— Foram Divrania (@cluelessforam) July 28, 2014
This airtel ad sends the wrong message. A double income, no kids couple can't afford a cook?! Demoralising for management students!

— gaurav kapur (@gauravkapur) July 28, 2014
Why is the new #Airtel ad offensive/misogynistic? She didn't cook because she's the wife. She cooked because she got home early.

— Agratha Dinakaran (@Agratha) July 28, 2014
Ah, Airtel. Attempt to be 'progressive' and #feminist. End up with an ad even more retrograde and sexist than usual. Smh.

— Anuradha Santhanam (@anumccartney) July 26, 2014
Also View: Pantene Philippines breaks down the labels against women in viral ad