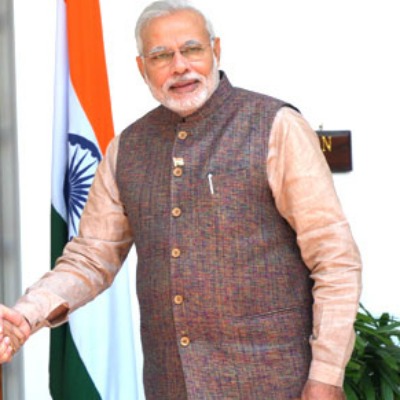 P Chidamabaram cautions centre over imposing Hindi on non-Hindi speaking states
Former finance minister and Congress leader P Chidambaram on Friday advised the Centre to be watchful over imposing Hindi on non-Hindi speaking states like Tamil Nadu, and cautioned it about a possible backlash. "There will be a backlash in non-Hindi states. I think the government would be well advised to proceed with caution," Chidambaram said while addressing the media. The Home Ministry had on last month ordered all bureaucrats to prioritise Hindi over English on official accounts on social media platforms such as Twitter and Facebook. Read more
Odisha Assembly "ban" on Hindi shocking, says Shiv Sena
BJP ally Shiv Sena today jumped into the controversy ignited by the Union Home Ministry issuing directives on use of Hindi language, saying reports of Hindi being "banned" in Odisha Assembly are shocking. "In Odisha legislature, the Speaker instructed that Hindi not be used. He told a legislator not to speak in Hindi.
English is accepted as a substitute for Oriya language but not Hindi," an editorial in Sena mouthpiece "Saamana" said. "PM Narendra Modi has given Hindi a place of pride. He also addressed Bhutan Parliament in Hindi. At a time when Hindi is being given such importance, reports that there is a ban in Odisha Assembly on speaking in Hindi and asking questions in Hindi are shocking," it said. "If Narendra Modi as the PM does not promote Hindi then who else will," it said. "Agreed that English is a global language. But is it justified to give a secondary status to national language Hindi," the editorial asked.
Another circular announced prize money of Rs 2,000 to two employees who do their official work mostly in Hindi. Rs 1,200 and Rs 600 will be given to the second and third position holders respectively.
DMK chief M Karunanidhi cries foul over central government's directive on Hindi
Dubbing as beginning of "imposition of Hindi", the NDA Government's reported directive to officials to give priority to the language in social media, DMK chief M Karunanidhi said on Thursday that Prime Minister Narendra Modi should focus on economic growth and social development. "Giving priority to Hindi will be construed as a first step towards attempt at creating differences among non-Hindi speaking people and making them second class citizens," the 90-year old leader, whose party spearheaded the anti-Hindi agitation in the 1960s in the state, said in a statement. Read more
Ensure English is used on social media, Jayalalithaa tells PM Narendra Modi
The chief minister said she had learnt that the two office memoranda issued by the Union Home Ministry "direct that official accounts on social media like Facebook, Twitter, blogs, Google and YouTube, which at present use only English, should compulsorily use Hindi, or both Hindi and English, with Hindi being written above or first". That makes the use of Hindi mandatory and English optional, she said in the letter. "As you are aware, as per the Official Languages Rules, 1976, communications from a central government office to a state or Union Territory in Region "C" or to any office (not being a central government office) or person in such state shall be in English." Read more
Jammu and Kashmir will use its official languages: Omar Abdullah
Jammu and Kashmir Chief Minister Omar Abdullah is the latest politician to condemn the government's push for prioritising Hindi in the official social media interactions. He said his state has two official languages, English and Urdu, which will continue being used. He said, "Whoever wants to use Hindi can use it but our country is so large that it becomes very difficult to impose one language or one religion on anyone." Abdullah also spoke for people who want to use their mother tongue, saying that if their language is different from Hindi, they should use it. Read more
ALSO READ: Why Prime Minister Narendra Modi's push for Hindi doesn't appeal to more than half of 1.2 billion Indians
Since taking office as India's prime minister last month, Hindu nationalist Narendra Modi has taken a clear stand in support of Hindi, pushing for it to replace English as the preferred language of the capital's urbane and golf-playing bureaucrats. Hindi and English are India's two official languages for federal government business, although India's constitution recognises a total of 22 languages. But with more than half of India's 1.2 billion people using another language as their mother tongue, the push for Hindi risks widening communication divides in a highly diverse country, especially in the southern and eastern states, where local languages or English are preferred. Read more
Guideline on Hindi 'injustice to other national languages': CPI(M)
CPI(M) today attacked the Narendra Modi government for its directive on the use of Hindi as the medium for government communication on social media while seeking modification of the same. "Government should modify its policy and, along with Hindi, use other national languages as well as English for communication on social media," the party's Politburo said in a statement here.
The Modi government's decision to use Hindi as the sole medium of communication for government information on social media was "against the principle of linguistic equality and is an injustice to other national languages," it said. Read more
Nobody is forcing Hindi on anybody: M Venkaiah Naidu
As the Union Home Ministry's two circulars seeking to promote Hindi in the social media stirred up a big controversy, Union Urban Development Minister M Venkaiah Naidu today said Hindi was not being forced on anyone and a "wrong propaganda" was on about Hindi imposition. "This is again a wrong propaganda going on; nobody is forcing Hindi on anybody...," Naidu, also the Parliamentary Affairs Minister, told reporters here. "I'm for popularising more and more regional languages, giving them importance- that is the policy of this government. Read more