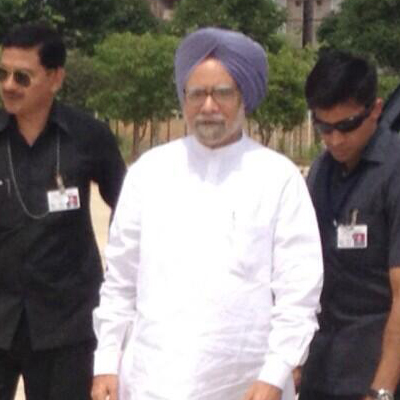 Two more bodies were recovered on Sunday taking the death toll in the Assam violence to 32 even as prime minister Manmohan Singh directed cabinet secretary Ajit Kumar to continuously monitor the situation.
Singh, who represents Assam in the Rajya Sabha, had summoned top security
officials, including the National Security Advisor Shiv Shankar Menon, to find ways to prevent the escalation of violence.
Official sources here said 25 companies of the police and central paramilitary
forces had been deployed to Kokrajhar, Baksa and Chirang districts falling under Bodoland Territorial Area Districts (BTAD).
"No fresh incident has been reported during the past 48 hours. Two bodies were recovered today, one in Baksa and the other in Barpeta (it shares border with Baksa but does not fall under BTAD)," a senior home department official told dna.
Locals claimed that at least 35 people were still missing.
The official said six forest guards of the Bansbari range in Baksa district were arrested in connection with the violence. The Bansbari range is located near the Khagrabari village where the bodies of ten people were recovered on Friday evening. The state government has sought a probe by the National Investigation Agency into the incidents.
The police blamed the Sangbijit faction of National Democratic Front of Bodoland (NDFB) for the mayhem. Three militants of the outfit were gunned down by the police and paramilitary forces in Sonitpur and Udalguri districts on Sunday.
Meanwhile, the people of two villages in Baksa district refused to bury the bodies of the victims on Sunday. They said they would not bury the dead until chief minister Tarun Gogoi personally visits the area and assures them of security and compensation. The protestors also demanded the arrest of Bodoland Territorial Council (BTC) chief Hagrama Mohilary and former minister Pramila Rani Brahma for "instigating" the violence.
They performed the last rites when the state's border area development minister Siddeque Ahmed, who was at the site, assured them of looking into the demands.
"We demand that Hagrama Mohilary and Pramila Rani Brahma are arrested immediately.
Otherwise, peace will not return to BTAD. We also demand the seizure of illegal arms and the scraping of the Bodo Accord (which led to the creation of BTC)," said Lafikul Islam Ahmed, a leader of All Bodoland Minority Students' Union. (With PTI inputs)