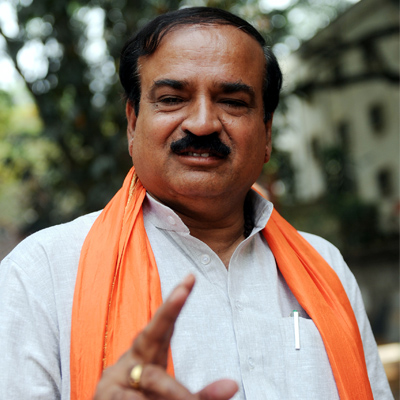 Ananth Kumar, once considered close to party patriarch LK Advani, is from the (Rashtriya Swayamsevak Sangh (RSS) stable and is known for his political adroitness with his ears close to the ground.
Kumar became a sixth time Lok Sabha member from Bangalore South, defeating Congress candidate and IT czar Nandan Nilekani by a margin of 2,28,575 votes in what had appeared to be a keen contest that would throw up a challenge to him.
Born in a middle-class Brahmin family on 22 July 1959, 55- year-old Kumar is a Law graduate from Mysore University.
Kumar, who was also actively involved with Akhila Bharatiya Vidyarthi Parishad (ABVP), has served in various positions including as State Secretary and later National Secretary of the Parishad in 1985.
Joining Bharatiya Janata Patry (BJP) in 1987, Kumar served as State President of BJP Yuva Morcha in his first assignment. He was appointed as General Secretary of the party in 1995 and got elected to the Lok Sabha for the first time in 1996 from Bangalore South and not looked back in his parliamentary career since then.
Kumar served as Minister for Civil Aviation in the Atal Bihari Vajpayee cabinet. He had also served in various ministries like Tourism, Sports & Youth Affairs, Culture, Urban Development and Poverty Alleviation during the National Democratic Alliance (NDA) rule.
Gregarious with strong political instincts, Kumar has managed to be in the inner circle of central leadership- be it during the heydays of Vajpayee or Advani and now Modi.
Both Kumar and BJP strongman Yeddyurappa are known for their politically hostile relationship and he often faced accusations of meddling too much in Karnataka affairs particularly when the Lingayat strongman was Chief Minister.