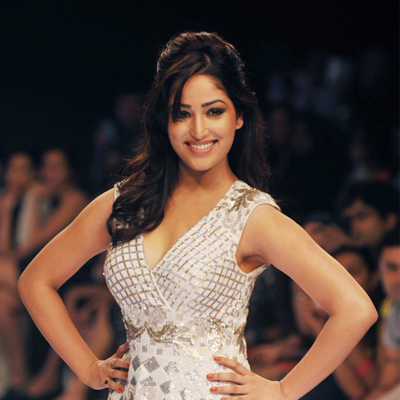 After Rajinikanth and Alok Nath, Twitter jokes have found its new target in Bollywood actress Yami Gautam. The microblogging site overflowed with jokes making fun of the actress' Fair and Lovely ads.
Yami, who started her career with Chand Ke Paar Chalo on television, made a mark for herself with her role in Yeh Pyar Na Hoga Kam aired on Colors channel.
Later, she made her Bollywood debut with Vicky Donor and was appreciated for her performance in the film.
However, she shot to limelight when she became the face of the fairness cream. But Yami saw the other side of fame when the same ads made her the butt of jokes on Twitter.
Here are some of the cheeky one liners doing the rounds:
There is new fairy tale in town - #YamiGautam and the seven dwarfs

— aditi mishra (@surprizezunltd) March 30, 2014
When yami gautam is passed through a prism ; we obtain 7 diff colours ;)

— DEMO TYPE (@85_VK) March 31, 2014
We Indians do not discriminate on the basis of nationality,religion, caste & race esp blacks and Yami Gautam !! #YamiGautam

— daktar sahab (@dryamdoot) March 31, 2014
Yami Gautam is the writer of "Fifty Shades of White."

— D. (@bdheeraj) March 30, 2014
Yami Gautam needs to just drop 'tam' from her last name and bingo; She'll be Fair (white) & Lovely (holy) as Gau (Cow). #TweetLikeAnarchist

— Haatim Tau (@HaatimTau) March 30, 2014
For Yami Gautam First she goes to the shop Then she buys Fair and Lovely Then she becomes gori Then she becomes more gori Then Sun feels shy

— Champ-u-terology (@BolshoyBooze) March 28, 2014
Yami Gautam is so white that even milk looks black in front of her.

— Neta Ji (@AapGhumaKeLeyLo) March 30, 2014
Sunglasses were invented to protect your eyes from Yami Gautam.

— Sir Ravindra Jadeja (@SirJadeja) March 30, 2014
Humans have two types of blood cells: 1) Red Blood cells 2) Yami Gautam blood cells

— Supreme Leader (@engineerbyheart) March 30, 2014
"NASA is sending Yami Gautam to the space to recharge all their solar cell panels up there. #YamiGautam "

— Kanish Kumar (@Kanish8421) March 30, 2014
When Yami Gautam went to watch Test series , test series was white washed..

— Shashank (@Bajpaii) March 30, 2014
Happydent ads has got tough competition from Yami Gautam bcoz the light that teeth use to bring is equal to the Yami face #Fair&Lovely

— ?PûnïT ð@Ftr¥ ? (@romeo_roll) March 31, 2014
Evolution of light : Lantran Bulb Tube light. CFL LED Yami Gautam.

— Photographer (@Vyangkaar) March 30, 2014
Suddenly everyone wants to dig tunnels. Apparently somebody told them that there's Yami Gautam at the end of the tunnel.

— Nanimbar (@NumbYaar) March 31, 2014
Yami Gautam always used to loose the game of 'Dark Room'!! #YamiGautam

— HarshVardhan Arya (@Father_of_Joker) March 31, 2014
Is Yami Gautam the reason for Yuvi's form. Her glow did enlighten his mind. well done! Yuvi. #IndvsAus

— Ved Prakash Singh (@vedforgutuk) March 30, 2014
Yami Gautam to star in Hindi Remake of Snow White..

— a_t_u_l (@atul_shinde27) March 30, 2014
During earth hour Yami Gautam was turned off to save light and electricity.

— Tanmay Chatterjee (@Arseneic) March 31, 2014