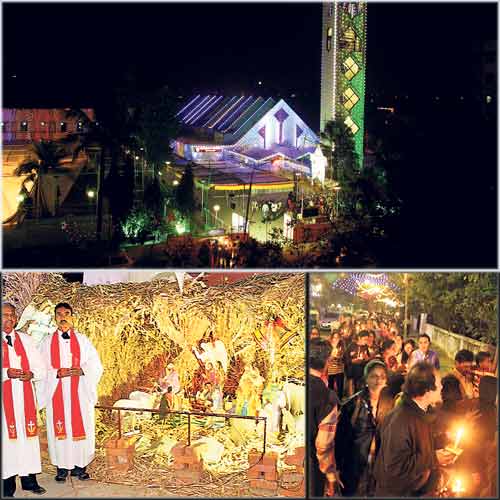 How about witnessing Waltz and Foxtrot dance in the city? This is not a show by any professional dance group, but by the Christian families of the city. The Catholics Association of Ahmedabad will organise 'X'mas dance' event in the city on December 30, where thousands of Catholics are expected to participate and celebrate Christmas together. The fund generated through the event will be donated to the association's new old age home to be inaugurated in March next year.
Men in smart suits and women in evening gowns dancing together, usually witnessed in Bollywood, could be seen during the carnival. Catholics grooving to Waltz, Foxtrot, Jive and contemporary dance will be a treat for the Amdavadis.
The association plans to start its own old age home in Mirzapur, for which donations will be collected through the event. Speaking to dna, president of the association, John D'costa said: "The basic idea is to bring all the 10 parish churches together through this carnival and make it a huge event and raise money for the new old age home unlike earlier events, which used to be a small affair."
The event will be held at St Xavier's School, Mirzapur, on December 30. The association has sent circulars to every parish church and is receiving enquiries for the tickets in large numbers. The amount collected through the tickets/entry fee will be used for the old age home.
Talking more about the celebration, D'costa said that apart from dance, there will be music and games for different age groups, and last but not the least, a wide range of mouth-watering non vegetarian food and cakes.
The association is all set to launch their own old age home, to be named 'Jivansandhya- Home for the Ages'. The association is ready with a bungalow for the aged people and plans to inaugurate the home in March.