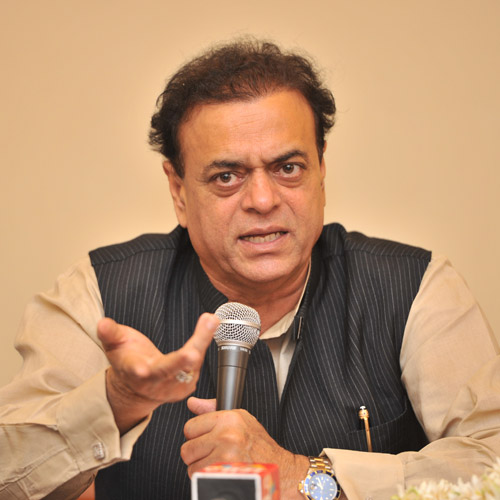 Within 48 hours of Mulayam Singh's much criticised comments on rape, the Samajwadi Party is faced with another embarrassing moment coming from their Maharashtra State Chief Abu Azmi.
In a recent interview with Mid-Day, Azmi stated that women who have physical relations with men (even consentual) should be given the death penalty. The statement was made in response to a question on his thoughts on Mulayam Singh's rape comments. Abu Azmi went on to add that even the rape victims should be punished.
Calling upon Islam, he said that rape was punishable by death in his faith. "Rape is punishable by hanging in Islam. But here, nothing happens to women, only to men. Even the woman is guilty."
He went on to add that, "In India, if you have sex with a person with consent, it's fine. But if that same person complains, it's a problem. Nowadays, we see a lot of such cases. Girls complain when someone touches them, and even when someone doesn't touch them. It becomes a problem then, and the man's honour is ruined in this. If rape happens with or without consent, it should be punished as prescribed in Islam."
Talking about the solution to the 'problem' of rape, Azmi said that both, the woman and the man involved, should be hanged.
This isn't the first time Azmi has made such comments. Following the outrage after the Delhi gang-rape, he was quoted saying, "Women should not venture out with men who are not relatives. What is the need for roaming at night with men who are not relatives? This should be stopped."
Holding an entirely different opinion on rape, Abu Azmi's son Farhan Azmi (contesting from the Mumbai North Central constituency) disagreed with his father, saying, "I believe a rapist should be hanged a hundred times. I have five sisters and everyone in my family believes the same."
RELATED: Must not elect leaders like Mulayam Singh Yadav, say parents of Delhi gang-rape victim
In an obvious retort, Twitter strongly condemned the comments:
Abu Azmi meanwhile, wants to hang women who willingly have sex. I think he needs to hang up his boots & seek medical attention ASAP.

— Farhan Akhtar (@FarOutAkhtar) April 11, 2014
Mulayam Singh is right. Hanging rapists might not be the right thing to do after all. Hanging netas just might work, though. #BackingRapists

— Paloma Sharma (@PalomaSharma) April 10, 2014
Good night and kick to Mulayam Singh Yadav for his wrong statement about rape n kiss to every1 who has left SP today coz of his statement.

— KRK (@kamaalrkhan) April 10, 2014
Such pol-leadership deserves not a single vote)@ZeeNews: Boys err at times,wrong to hang rapists: Mulayam Singh Yadav http://t.co/tJoNYilITi

— Kiran Bedi (@thekiranbedi) April 10, 2014
Also read: Satyapal Singh joins Serena Williams, Abu Azmi on list of insensitive statements made about rape recently