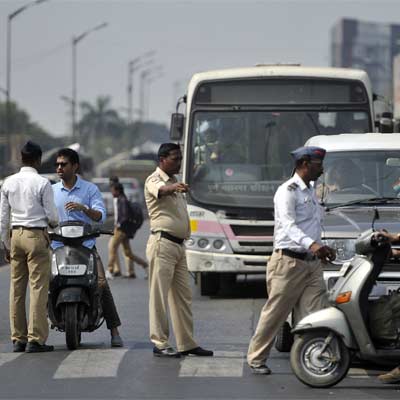 The sudden death of Union Minister Gopinath Munde in a road accident prompted Union Minister of Road Transport and Highway Nitin Gadkari to direct the Delhi traffic police to revoke driving licenses of the repeated offenders last week. Pune, however, already boasts of such a technology that can help cops trace and punish habitual traffic offenders. But due to the apathy of state government, the Traffic-i-cop system could not see the light of the day for long.
In fact, Pune was the first city in the country which had the advance technology of the Traffic-i-cop software. The project was launched in December 2009 on an experimental basis. Through the initiative, the traffic police personnel were able to cull out the history of a vehicle with the help of a Blackberry cellphone device.
The software won an award for the best innovative project through technology application instituted by the Ministry of Urban Development in December 2011. However, the project was shelved as the state government did not had adequate funds to pay towards the service.
Now, a city-based NGO, Sajak Nagik Manch, has sent a letter to the state government, asking for reimplementation of the Traffic-i-cop system in the city.
Vivek Velankar, president of Sajag Nagarik Manch, said, "The police commissioner should take an initiative and ensure that the system is back in place. If a person is caught violating traffic norms for more than three times, then his/her license should be revoked. In the absence of such a system, it is difficult for the traffic cops to keep a track of repeated offenders."
Jugal Rathi, executive trustee, said, "Traffic guidelines can be implemented with the help of traffic-i-cop. We can track fake driving license holders. The software can bring down the increasing number of criminal activity in the city."