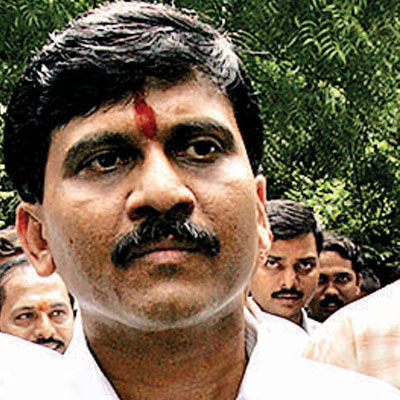 In a bold move, the Shiv Sena has gone hammer and tongs against the Congress-NCP government's decision to regularise all slums that came into existence till 2000, instead of only till 1995.
Though the move will benefit 4 lakh slum-dwellers in the city alone, the Sena doesn't see any vote-bank hope in slums.
Interestingly, the Shiv Sena-BJP alliance itself had legalised all slums prior to January 1, 1995, when they were in power.
Political analyst Surendra Jondhale put the Sena stand in perspective. "Most slum pockets are dominated by North Indians and the Sena has no hopes of garnering votes from them. Therefore, the Sena position is logical," he said.
Shiv Sena MP and spokesperson Sanjay Raut commented on Saamna on Sunday that the state regularised these slums only with an eye on vote bank.
Raut cited four examples to buttress his case. Four Congress MPs -- Gurudas Kamat, Priya Dutt, Sanjay Dina Patil and Eknath Gaikwad -- win on votes from slums like Behrampada, Dharavi and Siddharth Colony, he said.
"Nobody will seek the demolition of these slums and make the poor shelterless, but how long will Mumbai, Pune and Nashik take the load?" Raut said.
"All this is part of a design to ensure that Mumbai does not remain with us," he claimed.
However, Congressmen have a different take, "The Sena fears that the Congress-NCP alliance will take the credit. At the ground level, the Sena fears the slum-dwellers will go with the Congress," Congress spokesperson Anant Gadgil said.
"Besides, several slum pockets have north Indian, Muslim and Dalit domination and they are not going to vote for the Sena. So, they have taken a calculated stand," another party leader said.
Forget slum-dwellers, the state has not even built a colony of one lakh houses for lower-income groups, Raut said.
Late Balasaheb Thackeray mooted the idea of a Slum Rehabilitation Authority (SRA) to get rid of slums and ensure proper housing for slum-dwellers. But the whole scheme has now been manipulated for the benefit of builders. "The number of slum-dwellers have increased from 40 lakh to 1 crore. Who will take responsibility for the increase?" Raut said.
"They want to make Mumbai a financial centre. But before making Mumbai a Singapore or a Hong Kong, the state should study how they were able to get rid of slums in these places," Raut said.
"In West Bengal and Assam, they have ensured the influx of Bangladeshis to create vote banks. Besides, seven district of Assam and nine in West Bengal have come under the domination of Muslims. In Mumbai too, these slums have become centres of Pakistanis and Bangladeshis," he said.