Niladri Mazumder, VP, Seiko Watch India, talks about the evolution in timekeeping.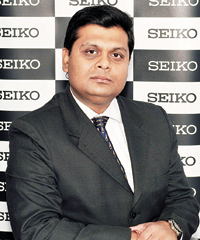 Seiko is gradually gaining popularity in the Indian market. Being a Japanese brand, how do you manage to compete with Swiss watchmakers, who have already gained foothold in the India?
While I do agree that Swiss watchmakers made foray into the Indian market about a decade ago, the best part about being a late entrant is that we are allowed to experiment and make mistakes. Luckily, we haven't made many. We have been growing at a CAGR of 55%. This year, we touched 60% growth. Besides the watches, we are one of the leading brands of clocks in the country. Overall, the response has been tremendous. We are proud to say that we are one of the top three brands in the country.
How different is Seiko from other international brands?
Seiko has always been high on innovation. For instance, we were the ones to first come up with the world's first quartz watch, the Seiko Quartz Astron. Its patents were opened to the world and, today, most quartz watches uses the system that Seiko developed. Moreover, Seiko watches are not the ones that a watch enthusiast would simply like showing off. These are watches that truly deliver practical advantage to the users through their unique functionality. For instance, we have the Spring Drive Spacewalk designed exclusively for space explorers. We also have Velatura, a marine collection for those who are into sailing and racing on high seas.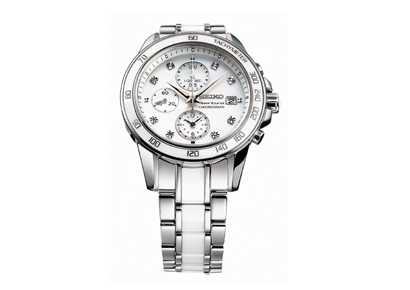 You have come up with interesting concepts like Kinetic and GPS. Could you highlight some of the features?
As a brand, we believe in energy-efficient watchmaking. We are all for green watches, which at the same time, show precise time. For instance, Seiko Astron GPS Solar receives time, time zone, day and date from the global network of GPS satellites. By just pressing one little button, the watch hands adjust automatically to the local time with atomic clock precision. With Seiko Kinetic, the watch user transfers the power to the watch. When he stops wearing the watch, the watch goes to sleep mode and starts functioning only when the watch is worn by someone.
How are Indian buyers responding to Seiko?
People in India value what they buy. Seiko is a brand of substance. Moreover, we do not just target Indian buyers in India, but also Indians living abroad. So our strategy is both pan-India and as a result, global too. Also, we believe that the watch should be a part of the person and not overpower him. Our target customers are a self-assured lot and they know what they are getting. They will think, see, evaluate and then buy the product.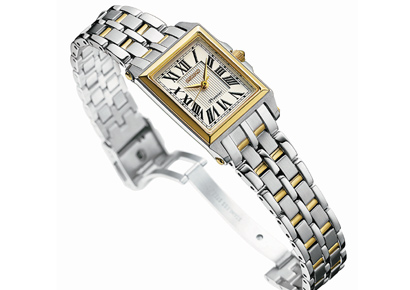 Any interesting trends that you have noticed in the watch industry in the past five years?
Customers have become very discerning. They look for value-for-money watches. There are more ladies' watches in the market today. However, on the make of ladies' watches, what I have noticed is that most watchmakers put on a chunky watch on a popular female celebrity and call it a lady's watch. But Seiko watches are different. Although some of our ladies' watches are chunky, there is a tinge of the feminine element in them. This is where we stand apart from our competitors.