Apex court commutes death sentences of 15 people to life citing inordinate delay l Rajiv killers, Devinder Bhullar may benefit.
The Supreme Court judgment on Tuesday commuting the death sentence of 15 prisoners on grounds of inordinate and inexplicable delays by the government in deciding their mercy pleas, will have far reaching implications. The immediate beneficiary of this extremely liberal and progressive judgment will be Rajiv Gandhi's assassins Murugan, Santhan and Arivu whose petitions seeking a remission will come up for hearing on January 29.
Senior lawyer and founder of Human Rights Law Network Colin Gonsalves said commuting the death sentence to life is protecting basic human rights. "It took nearly 20 years for the court to withhold its previous verdict that was full of ambiguity. The guidelines are more clear now," said Gonsalves. Senior advocate Geeta Luthra said: "The death sentence is awarded only in rarest of rare cases; there is a possibility now that convicts facing the death sentence for years may approach the Supreme Court. It is possible that before commuting the death sentence on a case-by-case basis, the apex court may consider delay as a factor in the execution of the sentence."
Many senior lawyers feel this judgment will turn upside down the perceived notions of hanging an accused. The courts have been increasingly whimsical in the way the guiding principle of "rarest of rare" has been used before committing the accused to hang. "Be it the Ajmal Kasab or the Afzal Guru case... within days of turning down the mercy plea, they were hanged without giving them time to meet their families or write their will," said senior lawyer Siddharth Luthra.
The 15 prisoners whose death sentences were commuted to life includes Veerappan's aides Simon, Gnanaprakasham, Meesekar Madaiah and Bilavendran (involvement in landmine blast that killed 22). Among the others are Sonia and Sanjeev Choudhary (killed eight relatives), Gurmeet Singh (13 relatives murdered), Shivu and Jadeswamy (rape and murder of a woman), Suresh and Ramji (murdered five relatives), Jafar Ali (murdered wife and five daughters), Praveen Kumar (killed four), Sunder Singh (murdered five relatives) and Maganlal Barela (killed five daughters).
A three-member constitution bench headed by chief Justice P Sathasivam said: "Delay is a ground for commuting the death sentence to life sentence." The bench, also comprising justices Ranjan Gogoi and Shiva Kirti Singh, disposed 13 writ petitions, including three by the Peoples Union of Democratic Rights.
The bench held that the president and governor were not exercising any prerogative, but were discharging their constitutional obligation. It said even a death row convict has a de facto right.
The court did not specify what constitutes delay, but said mercy petitions should be decided within reasonable time.
"When the delay is seen to be unreasonable, unexplained and exorbitant, it is the duty of this court to step in and consider this aspect. Right to seek for mercy under Article 72/161 of the Constitution is a constitutional right and not at the discretion or whims of the executive. Every constitutional duty must be fulfilled with due care and diligence, otherwise judicial interference is the command of the Constitution for upholding its values," the bench said in its judgment.
While pronouncing its judgment, the court insisted that the mental condition of prisoners on death row must be evaluated on a regular basis. In case the jail authorities find the prisoner unfit the execution, it must stop the execution and the convict must be produced before a medical board for examination. Mental illness may come to the rescue of professor Devinder Pal Singh Bhullar, 48, who has been convicted for killing nine bystanders near Parliament in 1993 during an unsuccessful attempt to kill then Youth Congress president Maninderjeet Singh Bitta,
The court also ruled that a prisoner on death sentence should not be kept in solitary confinement.
Afzal Guru, convicted and hanged in connection with the 2001 Parliament attack, could have got relief from this judgment on two positions – the bench's view on solitary confinement and the court saying that condemned prisoners must be given a chance to meet their family members before hanging.
Prisoners sentenced to death will now also have the right to legal aid for filing an appeal. The court's order also directs the ministry of home affairs and state home departments to ensure that all clemency pleas addressed to the president are processed and submitted along with supportive papers. The departments have been directed to send reminders to the president's office in case of delays.
Ramifications of the judgment
1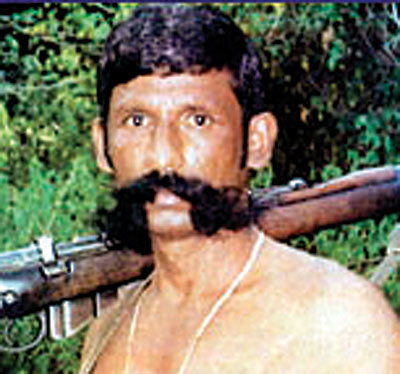 Sandalwood smuggler Veerappan's aides Simon, Gnanaprakasham, Meesekar Madaiah and Bilavendran (involved in a landmine blast which killed 22) were among the 15 whose death sentences were commuted to life
2

Former PM Rajiv Gandhi's assassins Murugan, Santhan and Arivu are likely to benefit from the liberal judgment. Their petitions — the only ones pending with the president — will come up for hearing before the apex court on January 29
3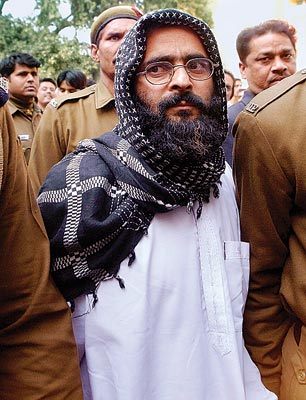 Parliament attack convict, who was hanged last year, could have got relief. The court said a death row convict must not be kept in solitary confinement and that he must be given a chance to meet their family members before hanging
4 Devinder Bhullar, who killed 9 in 1993 during attempt to kill Youth Congress chief can use mental illness as ground to commute sentence