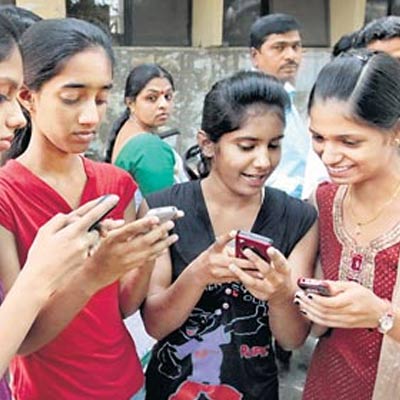 The pursuit of academic excellence has yielded handsome dividends. There has been an increase of 2000% in the number of students getting more than 95% in the Central Board of Secondary Education (CBSE) class 12 examinations since 2008.
According to CBSE, the number was 384 in 2008 while it stands at 8971 this year.
This massive rise points to either the exam system getting friendlier to students or students whipping up formulae to crack the question papers. The quest for bagging 90% plus in 12th standard might in fact expedite the transition to grade system in vogue for 10th standard.
The number of students getting more than 95% has grown at an average rate of 76% (y-o-y) since 2008 in India. Delhi has been the leader with an average growth rate of 79% (y-o-y) since 2008.
The year on year growth also means greater pressure on select top colleges in various universities, especially Delhi University, where the cut offs would jump further on the healthy scorecard.
Following the trend of the last four years, the 95% category expanded again - adding 2,975 students nationwide this year. In Delhi - which has this year's all-India topper Sarthak Aggarwal - who scored a massive 99.6 per cent, the highest ever - the number shot up to 2,423 from 1,523 last year – an increase of about 60 per cent.
Delhi in 2011, 2012 and 2013 respectively saw an increase in the number of students getting 95 per cent and above at an average rate of 400 students per year. But this time around the increase was more than 900 students over the last year.
More than 10,000 students in Delhi have scored over 90% in the results announced on Monday. Across the country, more than 44,676 students have scored in 90s in the Class XII results.
This year, 302549 students had appeared for the CBSE class 12the exam in Delhi out of which 297466 have passed the exam.
In Delhi this year, girls recorded a pass percentage of 88.52%, while boys have a pass percentage of 78.27%.
The difference between the pass percentage of girls and boys is 10.25%, which is the highest ever.
The overall pass percentage for 2014 at 82.66% has recorded a marginal increase of 0.56% over last year's 82.10%. Although the increase is only marginal, yet it is the highest. The highest pass percentage of 94.26% has come from Thiruvananthapuram in Kerala.