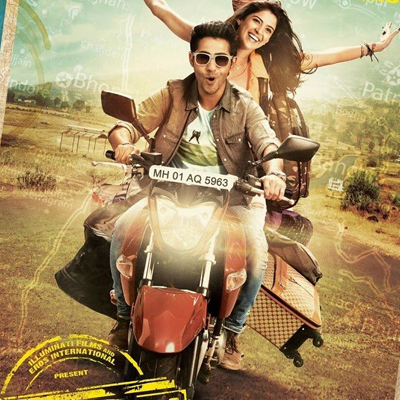 Cast: Armaan Jain, Deeksha Seth
Director: Arif Ali
Rating: **
What's it about:
Boy meets girl love stories start off on the right note but often end up in a mess. Lekar Hum Deewana Dil sets out to try and showcase the subtle nuances and moments of a young relationship, but gets caught up in an attempt to reach a commercially viable end. Dinoo (Armaan) and Karishma (Deeksha) are two friends who refuse to put a label to their bond. When circumstances force them to do it, they end up getting married only to realise there is more than just pheras that takes to cement a life long journey.
What's hot:
Arif keeps it easy. Leaving all the pretense and usual drama aside he instead focuses on the conversations, jokes and banter between Dinoo and Karishma. The best moments in the film are those where he uses less to convey more. Deeksha is a great find and has amazing energy that resonates through the film. Her scenes with Armaan have a sense of ease and comfort that was required for the story line. Keeping the waterworks at minimal, the film gives you a sense of dejavu as you recall those teenage years when falling love was a concept you refused to accept. Armaan is honest and has an endearing quality about himself. Not trying too had to be someone else (cousin Ranbir Kapoor), he sticks to working on his charm and follows Arif's cues. He might have to work on his dialogues extra hard, but given the right role and script he is bound to excel. A.R. Rahman's Khalifa Khalifa raises the tempo and gives you a reason to tap those feet.
What's not:
The pace in the first half could have picked up a bit. After a while the dialogues get tedious and we are reduced to waiting for something major to come our way. Just when you expect real drama, the script nose dives ands makes a fool out of the plot. Arif tries to use elements from previous romantic capers like Saathiya, Jaane Tu Ya Jaane Na and does a patchy job of putting them together to make a cohesive screenplay. Rahman's music a major let down as none of the tunes linger on after you leave the theatre. The song that breaks out in the Naxal camp not only seems abrupt but the concept is downright hilarious!
What to do:
Despite having promising faces as its lead, the film ends up delivering lower than expectations because of a weak script.