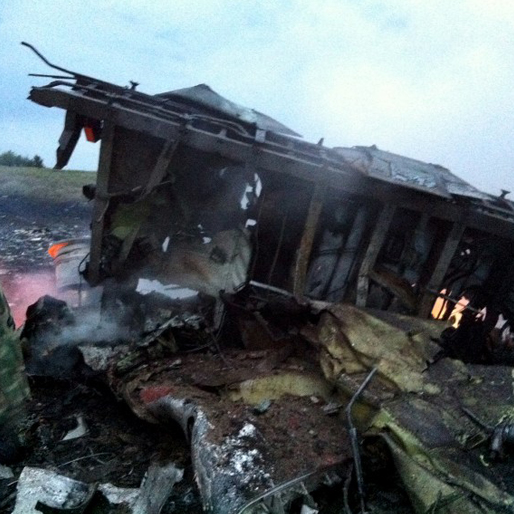 According to Pravda News (pravdanews.info) just before the collapse of Malaysia Airlines Flight MH17, an Air India Dreamliner enroute Birmingham from New Delhi heard the Ukraine ATC ask MH17 to change route. The original story appeared on Aerotelegraph.com.
Interestingly, the two flights - Air India and Malaysian Airlines Boeing 777 - were only 25 kilometres apart at the time of the instructions from Air Traffic Control Ukraine. This amounts to a flying time of just 90 seconds. The Air India flight was trailing the MH17.
Aerotelegraph.com reports that just a few minutes before the crash, both flights received permission for deviating from the planned route.
Since the two flights were flying very close to each other, the Ukrainian Air Traffic controller asked the MH17 pilot to contact the Air India pilot. The Boeing 777 was given permission to change route, but it soon disappeared from radar and could not be contacted by the Air India aircraft.
"A linear route saves time and fuel, so pilots prefer this option. When the pilots of Air India learned about the fate of MH17, they were shocked. It's as if your colleague was killed by a sniper near you," said a source to another newspaper.
On July 17, Malaysian Airlines Flight MH17 was shot down over eastern Ukraine while flying from Amsterdam to Kuala Lumpur, using a surface to air missile. The incident killed all 298 people on board - 283 passengers and 15 crew.