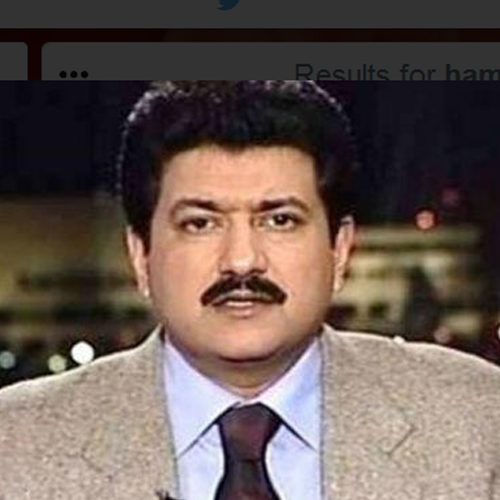 Pakistani senior journalist Hamid Mir of Geo News was injured in a firing incident in Karachi on Saturday as reported by Geo News.
According to reports, unknown armed men ambushed Mir's vehicle at Natha Khan bridge. He received bullet injuries and was shifted to a private hospital.
Geo News Islamabad bureau chief, Rana Jawad said Hamid Mir spoke to him after being attacked and said that the gunmen were following him and continue to fire at the car.
Geo News reporter Afzal Nadeem Dogar said Hamid Mir was traveling from Karachi airport to the Geo office when he was attacked.
Four gunmen riding two motorcycles opened fire on Hamid Mir's car a few kilometers away from the Airport police station.
Also read: Senior Pak scribe Hamid Mir escapes bid on life
According to reports, gunmen continued to fire on Hamid Mir's car from near the airport to Karsaz which is a distance of approximately 6 kilometers.
@HamidMirGEO was injured by 2 bullets which hit him in the lower part of the body: #Karachi Police Chief, Shahid Hayat

— Mansoor Ali Khan (@MansoorGeoNews) April 19, 2014
In November 2012, explosives were found under the vehicle of Mir in Islamabad when he had gone for some work with his driver and parked his car for a little.
Just checked hospital sources, two bullets hit @HamidMirGEO on the left upper leg area. Blood loss, being treated in OT right now

— Mansoor Ali Khan (@MansoorGeoNews) April 19, 2014
The bomb disposal squad was immediately called in to remove the bag after which it was revealed that the bag contained half kilograms of explosive material that was diffused by the squad.