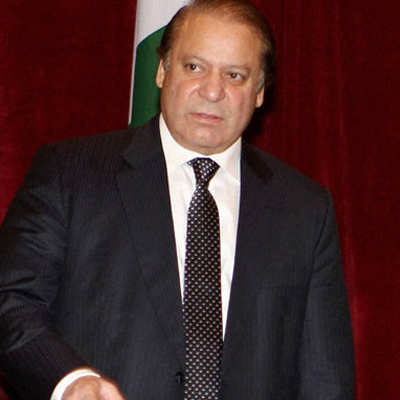 Pakistan today said it will start formal comprehensive peace talks with the Pakistani Taliban in a couple of days, and would also release 12-13 "non-combatants" as part of confidence-building measures.
"Formal comprehensive discussion and talks will start from the next meeting. It will happen in a couple of days," Interior Minister Chaudhry Nisar Ali Khan said addressing a press conference here and stressed that there was no deadlock.
The minister said the country would come to know about the comprehensive agenda of talks after the meeting.
He also said that the government will release 12-13 non-combatants from detention as part of confidence-building measures to prepare for the next round of direct peace talks with the banned Tehrik-e-Taliban Pakistan (TTP).
Nisar had on April 5 announced the additional release besides the 19 who had already been let out.
Refusing to use the word "ceasefire", Nisar said "cessation of violence" is in place but added that the government has intelligence reports that some groups within the TTP is not to serious about the talks.
"Tehreek-e-Taliban Pakistan is an umbrella organisation which has about 37-39 groups under it. They would like us to believe that all groups agree with them. We leave it up to them," he said.
Nisar said groups outside the TTP were indulging in violence. He claimed that the peace talks have so far yielded positive results.
"Earlier there were 3-7 attacks on an average every day.
Now there are days without any single attack. After the blast at the fruit market in Islamabad, the Taliban said that attacking innocents is un-Islamic," he said.
Nisar added that people were right when they said that Taliban targeted civilians earlier.
"But now that talks are on, TTP has come on record saying that attacks on civilians are 'haram'. We were ready to fight with them over this very same issue and now they have accepted it. This shows there has been forward movement," he said.
On the issue of detainees, he said the Taliban has sought the release of only non-combatants and not fighters.
"I wonder how can anyone imagine that we would be releasing Taliban fighters. We have released 19 non-combatants from the Mehsud tribe. We would be releasing another 12-13 soon," he said.
The banned militant group has handed over to the government a list of nearly 400 non-combatants it wants released from custody of security forces.
However, it has said that all those released are not on the list handed over to the government.
The government, however, has not agreed to the TTP's demand of declaring a "peace zone" in South Waziristan to facilitate their movement.
According to the TTP, the peace zone could serve as a possible rendezvous for talks between the two sides.
The government has been facing opposition from the army over any move to accept the TTP's demand for the establishment of a peace zone outside North Waziristan on the grounds that doing so would send a wrong signal about the gains made so far in other tribal areas which have been cleared.
The army had earlier resisted its inclusion in the government's negotiating team.
However, at a later stage it agreed to assign a mid-ranking officer, though still not officially part of the negotiating team, for what is being described as "institutional support".
Meanwhile, Nisar also sought to dispel fears that Islamabad was not safe.
"The subzi mandi blast happened on the outskirts of the capital," he said while claiming that Islamabad was safe.
He added that special commandos have arrived in the federal capital and more will come soon.