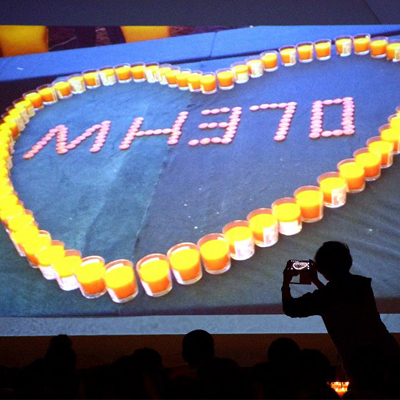 Formula One drivers are reportedly expected to carry messages on cars and helmets and observe a minute's silence along with the spectators before the start of the Malaysian Grand Prix as a mark of tribute to the passengers on missing flight MH370 on Sunday.
The plane, travelling from Kuala Lumpur to Beijing, disappeared on March 8 and is thought to have crashed with the loss of all 239 people on board.
According to the BBC, race organisers have toned down events around the weekend, with the cancellation of a concert featuring American singer Christina Aguilera and Rain and the venue might only be a third full for this year's race as compared to the more than 84,000 spectators, which attended the 120,000-capacity Sepang circuit in 2013.
Mercedes driver Lewis Hamilton said that he is devastated to hear about the recent development in the tragedy, adding that he will pray for the victims and their families.
Fellow Briton and McLaren driver Jenson Button said that it is good that the whole of the paddock are running tributes, adding that he and the other drivers will do everything possible to make the event a successful one as a mark of respect for the passengers.
Nico Rosberg, who won the season's opening race in Australia, said that he has experienced first hand how people in Malaysia are thinking of their families and friends, adding that there are billboards and signs with people who have put stickers up with messages on them.