Rotary traffic circle leads to chaos but no accidents at busy Bhakti Shakti Chowk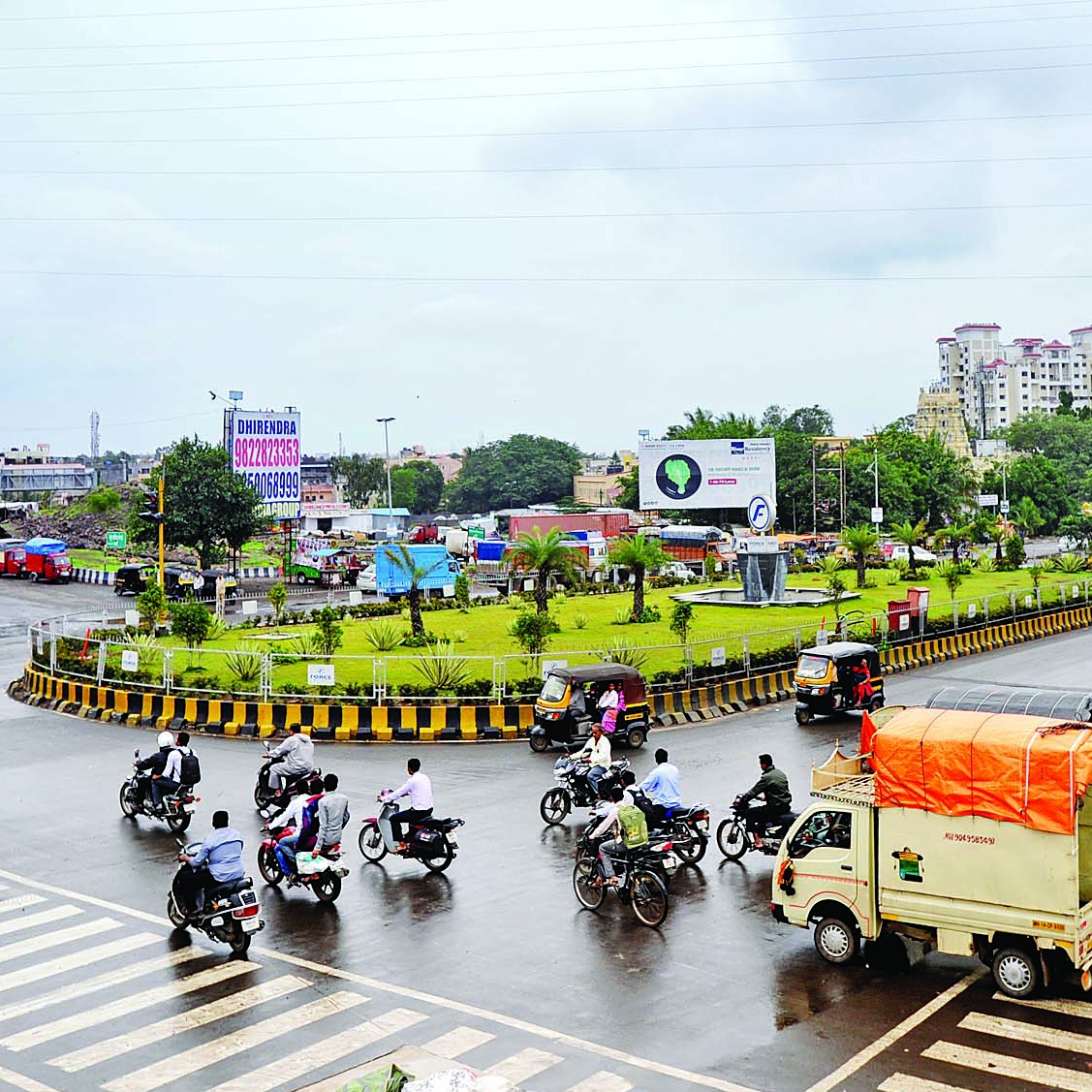 The traffic circle at Bhakti Shakti chowk in Nigdi for a rotary traffic was built to ease vehicle flow. But its oblong design and huge circumference, is clogging the crossroad during peak hours. As if it wasn't enough, the hawkers' encroachment outside Bhakti Shakti garden, absence of pedestrian sidewalk extensions and conflicts between motor vehicles and pedestrians is adding to the crossroad chaos.
The Bhakti Shakti Garden is one of the biggest tourist attraction spots in the twin town and the crossroad is a key intersection used by trucks coming from Bhosari MIDC and the nearby Transportnagar. The chowk also has a PMPML bus depot and roads leading to Appughar (Durgatekdi), Pradhikaran-Ravet area and Dehuroad. The terminals for Nigdi-Dapodi and Bhakti Shakti- Mukai Chowk BRTS routes are also planned to come at the same chowk.
Sachin Raikar who regularly commutes through the Bhakti Shakti Chowk, complained, "The huge traffic circle leaves very little road space around for traffic movement. Roadside hawkers and food stalls outside the garden at the chowk completely take over the whole road space in the evening, leaving nothing for traffic movement."
PCMC officials however point out that the circle has ensured almost nil accidents on what used to be an accident prone spot. Assistant Transport Planner at PCMC, Bapushaeb Gaikwad said that excess speed at the Bhakti Shakti intersection was leading to many accidents.
"The spot had become accident prone witnessing 10 fatal accidents every year. Since we built the traffic circle the accidents are almost nil. The main aim in building the circle was to control excess speed and slow down turning movements," he said.
He pointed that while the authority had built the circle, operational maintenance was with another agency and not the PCMC.