Hamid Dabholkar urges people to pose questions; unhappy with both Congress and BJP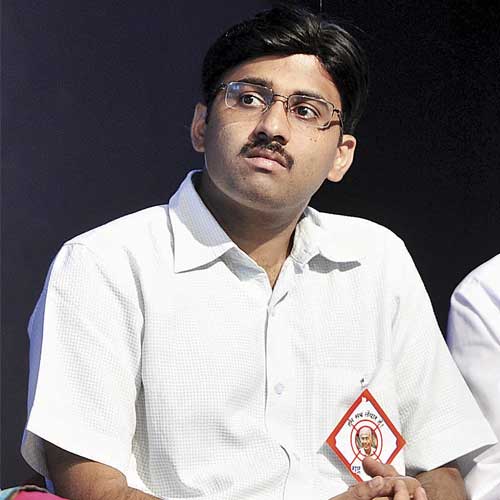 Pune: Commenting on the present political scenario, son of slain anti-superstition activist Narendra Dabholkar, Dr Hamid Dabholkar said that it is disheartening to see that people are ready to accept dictatorship rather than standing up and posing questions.
Hamid was in Pune to deliver a lecture on 'Conscious shows us the way' in Vasant Vyakhyanmala organised by Vaktrutvotejak Sabha at Tilak Smarak Mandir on Thursday evening.
In his lecture, without naming any political party, Hamid criticised both BJP and Congress over the present situation of Indian politics.
He said, "It has been observed that in a democratic country, people are ready to accept a leader with dictatorship qualities. Till the time citizens of this country do not pose questions, the path of consciousness looks difficult."
"Work of Andhshraddha Nirmulan Samiti is of posing questions and strengthening democratic process of the country," said Hamid.
Referring to Dr Narendra Dabholkar's murder, Hamid said, "Though the bullet was shot at Dabholkar but the aim was at all those people who have the courage to pose questions. There are some anti-social elements who are trying to suppress the people who ask questions. Society will have to stand together against the such elements then only will we find another Narendra Dabholkar."