The paper was scheduled to start at 11 am, but started at 12.30 pm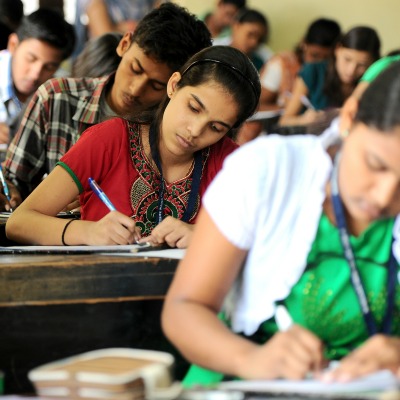 Pune: It seems that the exam department of University of Pune is going to create a record for goofing up this year. This time around the German language exam question paper reached exam centers a good hour and a half later than scheduled. The university assumed that there are no students taking the exam. While a quick fix was being set up by the University students of first year Bachelor of Commerce were made to wait for an hour and a half for a question paper that was set hasitly.
Speaking to dna, dean of arts and fine arts faculty, Ashok Chaskar said, " There was confusion because we thought that this year, none of the students had opted for the foreign language as a subject." However after receiving calls from some colleges in the city that they had number of students who had opted for the old syllabus, the examination department hastily set the question paper and sent it to the respective colleges within the hour. Because of the goof-up, the German language paper which was scheduled to start at 11 pm, started about an hour and a half later.
Chaskar further added, "For B.Com first year, there were no admissions for German language and only handful of students who had back logs in the papers had come to give the exams at a few colleges." He trivialized the last minute confusion in an attempt to mitigate damages. "The number of students appearing for the exam was only about half a dozen students in all. After the colleges notified us, the paper was set and the examination department sent it to the exam Centre online and their exams did take place."
Examination coordinators at the centers where the German exam was to be conducted had some different numbers to show. They claimed, "15 students in Modern College and 29 students in MMCC were made to wait without any idea of whether or not the exam will be conducted."