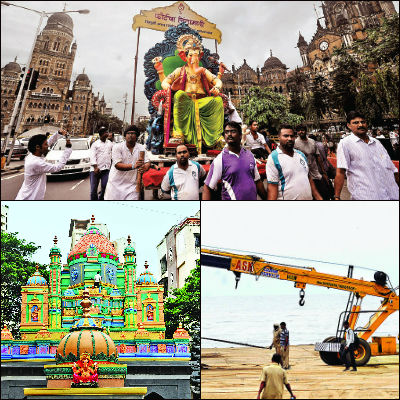 The Mumbai police is all set to capture the act of eve teasing on video cameras and show the video to the parents of the men involved. This they believe will bring down the number of eve-teasing cases. The police are also in the process of constituting anti-eve teasing squads to keep an eye on young bikers who roam around the city during the Ganesh festival.
Whose idea was the squads?
It was police commissioner Rakesh Maria who announced some time this year that the police would introduce a squad that would work to ensure that there are no incidents of eve teasing and molestation.
How will cops go about doing the job?
The police have come up with an innovative idea to tackle the problem. As per the plan, policemen in uniform and plain clothes will roam around crowded places in the city and video record events taking place. Those caught on video harassing women will be arrested. The police will then summon the parents and other members of the family of those arrested to the police station and show them the video.
"We have decided to shame such offenders. For that purpose policemen will be posted at crowded places who will keep video-graphing the area. Those caught teasing women will be arrested. Then the members of their families will be called and we will show them the video," said commissioner Rakesh Maria.
Maria added: "The police have already told various mandals to arrange for two separate queues for men and women. There will be policemen in plain clothes as well posted to see that no untoward incident takes place."
Security plans for Lalbaughcha Raja
The police this year have made special arrangements for the security and safety of Lalbaughcha Raja. In the last two years, this famous Ganesh mandal has been in news for all the wrong reasons. In 2012, a volunteer at this mandal allegedly slapped a woman constable. In 2103, incident of molestation was reported from Lalbaughcha Raja. The police are taking no chances this year. They will station a police van outside the mandal that will act as a police station for the 10 days.
"We have decided that a police van will be posted outside Lalbaughcha Raja and it will be called command post. It will be as good as a police station. Anyone can approach it and register an FIR if they have some grievance," said Maria.
Reining in drug peddlers
The Mumbai police have also started carrying out major operations against drug peddlers in the city. According to the commissioner of police, data will be collated every evening on the number of drugs-related cases registered in the city.