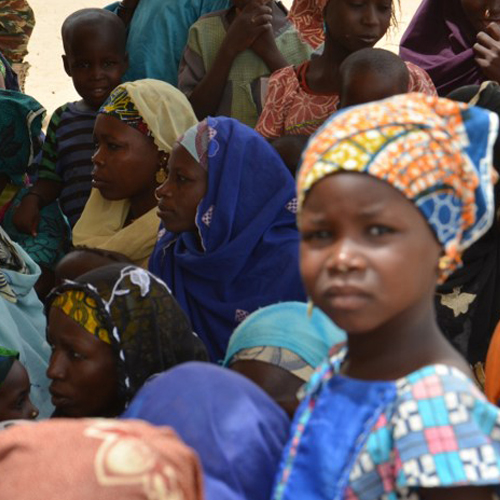 In a development that is giving Indian security agencies sleepless nights, underworld don and global terrorist Dawood Ibrahim is learnt to have joined hands with the dreaded Al Qaida-controlled terror outfit — Boko Haram.
Latest intelligence inputs indicate Dawood's younger brother Anees Ibrahim travelled to Lagos in Nigeria recently and met Abubukar Shkau, chief of Boko Haram.
Based out of Nigeria, Boko Haram, which means western education is a sin, recently sent international shockwaves after it kidnapped close to 300 girls in an attempt to sell them into flesh trade.
Boko Haram is targeting the lucrative drug market in India. And for this it wants to exploit the well-oiled network of the D-gang spread across the country. "Just like any other terror group, Boko Haram needs money to sustain itself. By joining hands with the D-gang they plan to make money by smuggling drugs into India," a senior police officer said.
According to confidential information, Boko Haram will set up several drug cartels across the country with the help of the D-gang, which will also be one of the suppliers.
"Since Dawood and his gang-members are under constant watch of Indian security agencies, it is difficult for them to directly smuggle drugs into the country. By tying up with Boko Haram, Dawood will not use his men; he will use Boko Haram members to smuggle drugs," another officer said.
A few years ago, it was reported that Dawood is getting huge quantities of drugs from the Al Qaida in exchange of sophisticated arms and ammunition.
The development has alarmed Indian agencies and efforts are on to identify how the drug chain will function. According to sources, Boko Haram is likely to use Nigerian drug peddlers, currently based in India, especially in Goa and Mumbai. "So far, these Nigerian peddlers were functioning randomly... Now Boko Haram has brought them under one umbrella," a source said.
Security officials are worried that since the deal was stuck a few months ago, Boko Haram might have already pushed in several operatives in India with the help of Dawood's well-established network.
According to available statistics, there are roughly around 2,000 Nigerian peddlers in the country. Most of them stay illegally on expired visas and function individually.