Q) How did your fascination with travel begin?
My fascination with travel began with realising that I was a nosy parker: I need to know what makes people tick. I want to get under their skin and figure out why they are the way they are, and travel gives you plenty of opportunity to do that.
You have to keep an open mind when you travel, and this challenge was wonderful. Plus, I'm an escapist, so I need to keep looking for beautiful, interesting places where I can run away to in my mind.
Where I started learning about travel was at the dinner table: my parents are into travel, and my father used to quiz my sister and I about the world. I learnt names like Ougadougou and Antananarivo, and I knew there was a big, weird world out there that I had to go and see.

Q) Was writing always a passion? Or was it born from an interest in becoming a travel writer?
Writing has always been a passion, because reading is a passion. Ever since I was a child, I loved stories of adventure and discovery, and wanted to write as well as my heroes did. I've written about dogs, cars, food, and travel just segued into that.
Q) How did you get this job with Lonely Planet?
I was in the right place at the right time, honestly. I was editor of BBC TopGear magazine, a car nut who wrote lots about travel, and when Lonely Planet Magazine India started up, I was offered the job, and took it. It took me away from fast cars, but it took me to mountains and beaches and porcupines and odd food and fascinating people, so the trade has been worth it.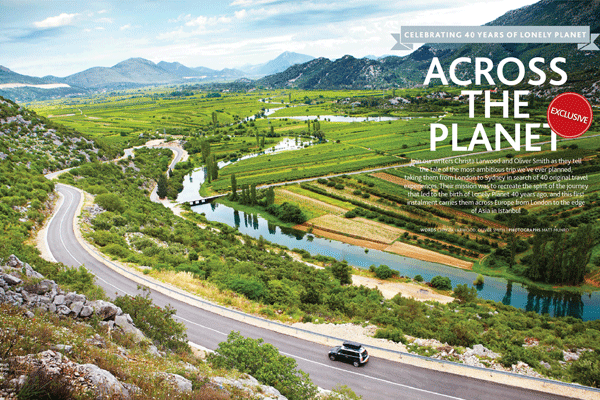 Q) Most people have a notion that a travel writer's life is a dream. How true is it?
True and utterly false. It is a wonderful life: I've been to places I never would have imagined I'd get to, done things I didn't know existed, had my beliefs questioned over and over, and I can't imagine having more fun than that.
However, everyone thinks that a travel writer's life is a picnic, and it definitely isn't. We go to some of the most beautiful exciting places on Earth, and while other people are sitting on Caribbean beaches and having pina coladas, we're taking notes on how much the pina coladas cost, and on whether tourism is helping the local economy or ruining it.
We don't have weekends when we're on the road, we don't get much sleep, we end up eating stuff that gives us allergies, and for the last four years, I haven't had a clue what time zone I'm in. It's a swashbuckling life, but it's certainly no holiday!
Q) Have you ever been in a sticky situation during any of your assignments?
Luckily nothing particularly dangerous. On a travel story for BBC TopGear, I was driving through the Bastar region of Chhattisgarh, which is spectacular, but prone to Naxal attacks.
Our guide assured us that the Naxals won't attack tourists, because they help the local economy, but you can feel your heart beating a little faster through the trip. One of my teams got stuck in Europe after the Eyjafjallajökull volcano exploded, rapidly running out of money and surviving on cheese sandwiches — so yes, things can go badly wrong.
Q) What are some of the underrated tourist places according to you? Do you think travel guides are to be held responsible for over-hyping some destinations?
There are so many right here in India: the interior of Maharashtra and Goa, Orissa, Madhya Pradesh beyond the wildlife, Gujarat, even bits of Rajasthan, are gems that people don't bother with. Abroad too, there's Eastern Europe, so much of Western Europe, and vast swathes of Africa, that have been strangely ignored.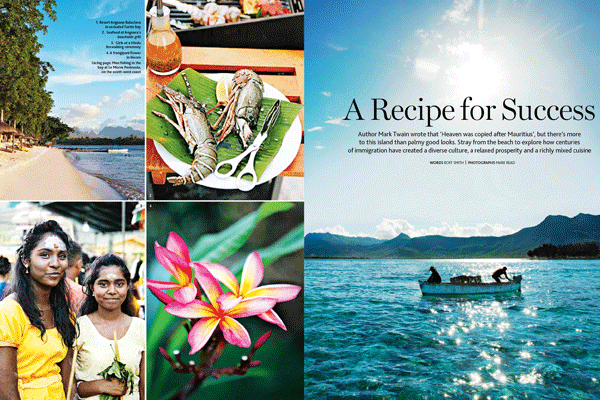 I don't think it's the travel media as much as travel agents who are responsible for hyping some places more than others: typically, they look to promote what's easiest to sell, so a lot of good stuff gets ignored. For example, the Eiffel Tower is easier to sell than a cycling trip through Normandy, and a place with easy access to easy things like Indian food and bargain shopping will always be easier to sell than a place where getting to know people is the highlight — that's how it goes.
We're trying to change that, trying to get people to go beyond the obvious. Sure, the Eiffel Tower really is special, but that's not all there is to France, for example, and if you step one street over, you'll find things that are just as interesting.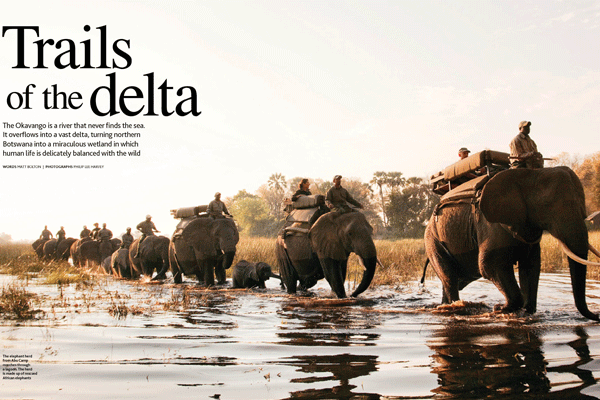 Q) Can you name some of your favourite tourist spots and is there a place that you are still to visit?
Oh, there are so many places left to visit! Central Asia is the next big puzzle for me: entire countries that didn't officially exist for half a century, with a completely different aesthetic and cultural sense from what we're used to. It's a challenge, because not many people speak English, but you can see Genghis Khan and the Silk Route and the Iron Curtain in their faces, and it's a huge thing to look forward to.
Places that I'd return to today, if I had the chance? Mexico, certainly. And New Orleans, and Florence, and Amsterdam, and Tanzania, and this quiet little field near my house in Goa that hardly anyone knows about. It's a long, long list.
Q) As a beginner, how did you go about finding new places and things to do? Tell us something about your first assignment as a travel writer...
We simply started with the places that we wanted to go to, and took it from there – we took places we'd read about it, seen in movies, places we'd always wanted to go to. My first official trip for Lonely Planet Magazine India was to Queensland, Australia, but the actual first was a trip to Argentina, where I spent nearly two days just getting there, a single (yes) day in Argentina, and two days on the way back.
It looked like the end of the world down there, in the extreme south of Argentina at the height of winter: we were driving through blizzards, slipping on black ice, watching bits of glacier break away with a truly gigantic sound, in a place which had an average of three people per square kilometre.
Q) What brought about the change in the magazine's design?
Evolution. Our readers are evolving, and we wanted to evolve with them. Our readers loved our photography, and wanted a more useful magazine, so we gave it to them. Our readers are more and more exposed to international standards of design and content, and we wanted to fulfil that.
Our parent magazine in the UK had gone through a similar change a little while ago, so we took off from there, using modern colours and sensibilities, and making the magazine look smarter, easier to read, more practical and more interesting than ever.
Q) Do you keep revamping the magazine at regular intervals?
This is the first real revamp we've done, and we intend to do more of these at regular intervals, depending on reader feedback. However, we also change from month to month: we learn something new every day, and try to incorporate that.
Q) Do we see a change in the content also? What are the features that have been added or dropped?
Yes, you will see a change in the content, too. In a nutshell, we wanted to make the magazine easier to read, so our stories are more crisp, useful information more clearly marked out, even better photography than before, and most important, itineraries wherever possible, so all readers have to do is take our magazine to their favourite agent or booking website, and they're set.
We haven't dropped anything though: from what our readers said, they loved what we had, they just wanted more. So we've added two sections: one called Our Planet, which is a birds'-eye view of the world, with photo features, interviews, cutaway illustrations of famous monuments, plus existing classics like our food page, news, deals etc.
The second is called Armchair Traveller, which recognises that a huge amount of our travel is within our heads: we watch movies and books and TV to explore the places we haven't yet been to, and this section celebrates this, as well as offering reviews of useful and fun mobile and tablet apps.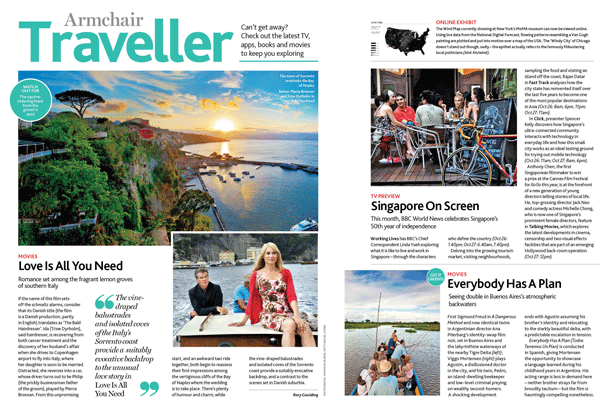 Q) How different is the India chapter of the magazine from its international counterpart?
Largely, in terms of the magazine sections and the Lonely Planet ethos, all the editions worldwide are the same. However, we tailor our content to our markets: with India growing so quickly as a travel market and with Indian travellers' needs being so singular, our content is probably the most heavily customized among all the editions.
For example, the UK edition is aimed largely at empty nesters, older couples who used to travel when they were young, have seen lots of the world already, and are using their retirement years to travel to favourite places, while our readers are typically much younger, people who are just starting to see the world, and want to explore everything.
Q) What are the criteria for a good travel article on Lonely Planet? What do you look for in freelancers who write for you?
I believe a good travel article should be about more than what a good time you had, and where you went and what you did. Anyone can write that. A good travel article is not a fluff piece: it has a historical context, it tells you something about the place that you didn't know earlier, and it should give you the right information for planning your trip.
Most of all, though, it has to be a story of a journey, of what changed within the writer after his or her own experiences, because that is the core of travel.
Q) What would be your advice to aspiring travel writers?
Don't try to please everyone: you can't. Don't fool your readers by glossing over the problems, just so you can get onto the next junket. And listen to the brief you've been given, more than anything else.
Q) With the cyber world dominating every sphere of our lives, how do you plan to hold/increase your reader base?
We're already moving in that direction: the digital version of the magazine is already very popular, and we think it will rival our print sales in days to come. We know that many of our readers will book online, or read more stuff online, and we've tried to package our information to help people do that.
And people don't have much time or a huge attention span any more, so we've tried to keep our content as crisp as possible, our itineraries as foolproof as we can, so our readers don't waste any time and simply go see the world.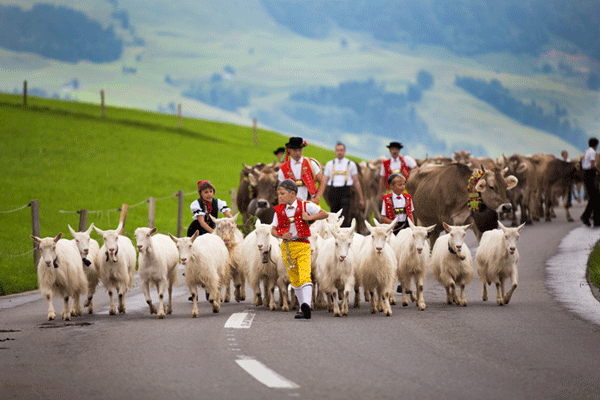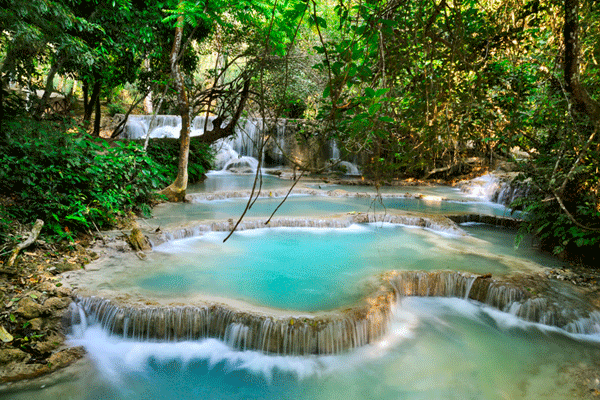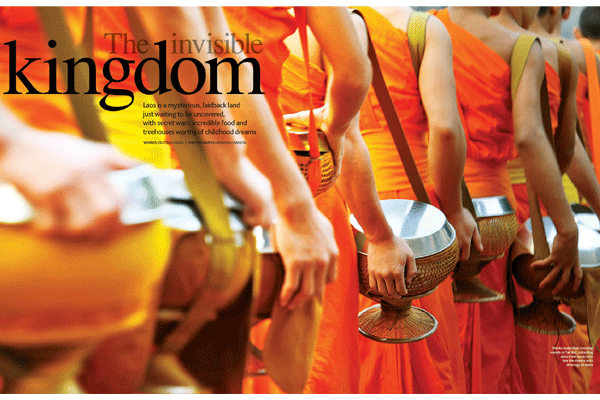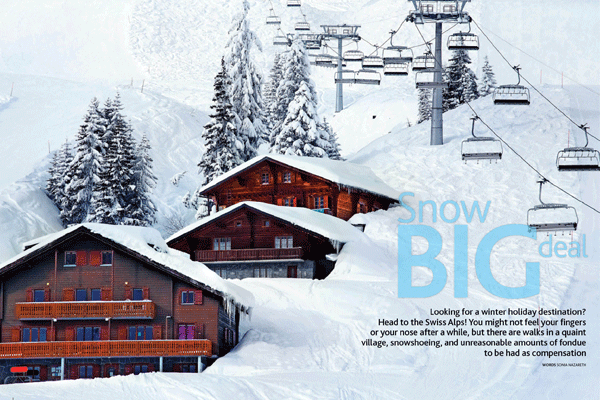 About the editor: Vardhan Kondvikar is the editor of Lonely Planet Magazine India. He has been at Worldwide Media since the launch of BBC Top Gear Magazine in 2005. A travel and automobile journalist, he moved from two years at the helm of BBC Top Gear Magazine in India, and made the perfectly sensible decision of moving from driving fast cars to sitting with women on exotic beaches and pretending to write serious travel stories.