A landslide in the Malin village of Ambegaon Taluka in Pune on Wednesday that killed at least 30 people is an alarming sign for houses that are located in and near hilly areas. In the last 25 years, India has witnessed hundreds such incidents killing thousands of people. But we yet fail to learn anything from these past incidents. Every year in India, especially in the mountain regions like Himalayas, landslides damage and destroy many houses, and cause millions of rupees damage to buildings, roads, railways, pipelines, agricultural land and crops.
According to research done by the Defence Terrain Research Laboratory, "Landslides rank third in terms of number of deaths due to natural disasters. While, Himalayan Landslides kill one person per 100km. The estimated average losses due to landslides in the Himalayas costs 200 lives and Rs 550 crore every year. Whereas, The hazard affects over 0.49 million km, over 15 % of our country's area."
After the 1998 Malpa tragedy that killed 200 pilgrims of Kailash Mansarovar Yatra, widespread awareness of the problem was created. The Disaster Management Act, 2005, (December 23, 2005) was passed by the Rajya Sabha, the upper house of the Parliament of India, on 28 November, and by the Lok Sabha, the lower house, on 12 December 2005. It received the assent of the President of India on January 9, 2006.
Even though we have the teams of National Disaster Response Force (NDRF), the biggest challenge for the government is to ensure that landslide prone areas are evacuated and are not encroached again. Also, it is necessary to ensure that the trees are planted on such plots to avoid encroachment and to prevent soil erosion and, in turn, landslides.
Some of the Major Landslides that have taken place in the last 25 years:
June 16, 2013 – ​Kedarnath, Uttarakhand – In June 2013, a multi-day cloudburst centred on the North Indian state of Uttarakhand caused devastating floods and landslides in the country's worst natural disaster, which saw more than 5,700 casualties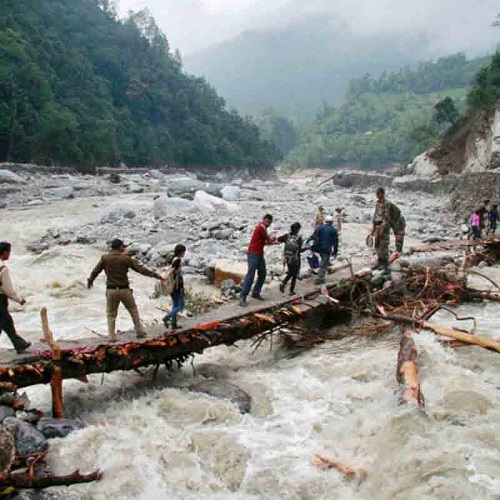 September 24, 2012 – Northern Sikkim – 27 people diad, including members of the Indo-Tibetan Border Police (ITBP)
July 27, 2007 – Dasalgaon-Maharashtra – 50+ casualties.
July 26, 2005 – Raigad – 54 people were killed in landslides, floods in Maharashtra in Raigad
July 26, 2005 – Sakinaka, Mumbai – ​​More than 74 people were dead in a landslide.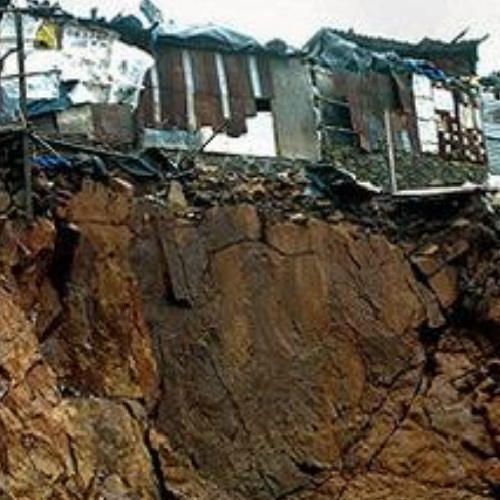 November 2001 – Amboori in Kerala – 40 people were killed
August 1998 – Malpa – Entire village was wiped out. The landslide saw approximately 400 casualties.
August 14, 1998 – Okhimath – 69 people were killed in the incident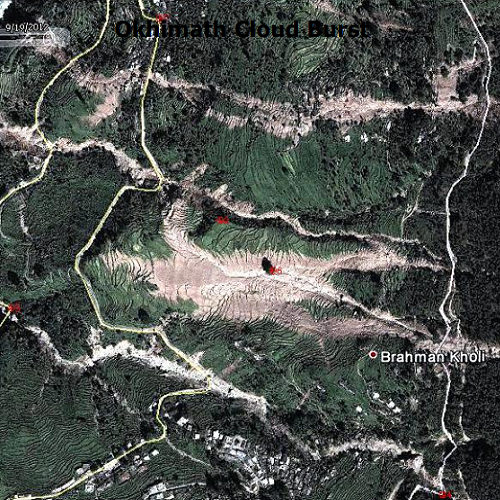 June 1994 – Konkan Coast – 20 people were killed, breaching of ghat damaged road to an extent of 1km.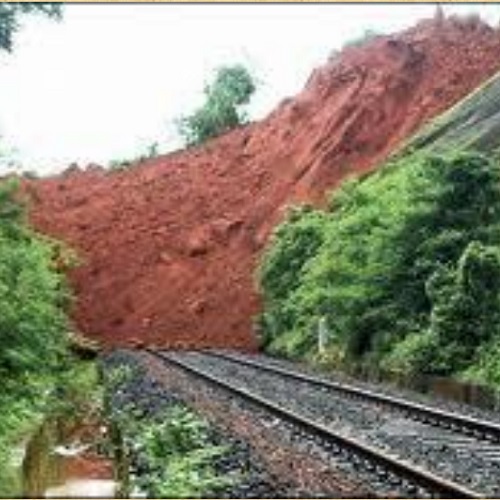 August 1993 – Nagaland – 200 houses were destroyed, 500 people died, about 5km stretch of road was damaged
August 1993 – Kalimpong, West Bengal – About 40 people were killed, leading to heavy loss of property.
July 1993 – Itanagar – ​25 people were buried alive.
July 1991 – Assam – 300 people were killed, road and buildings were damaged.
In a study done on landslides, the Defence Terrain Research Laboratory and DRDO have observed following things that triggers landslides:
Most landslides are triggered by rains.
High intensity rainfalls are related with debris flow.
High amount of rainfall and duration are responsible for deep seated landslides.
Instrumental set up monitoring ground water regime, surface and sub-surface movements found suitable for realization of Early Warning System
Data driven (statistical), Knowledge driven (heuristics) and,
Deterministic (process) models are being evaluated
Natural causes include:
Elevation of pore water pressure by saturation of slope material from either
Intense or prolonged rainfall and seepage
Vibrations caused by earthquakes.
Undercutting of cliffs and banks by waves or river erosion.
Volcanic eruptions.
Human causes include:
Deforestation
Interference with, or changes to, natural drainage
Leaking pipes such as water and sewer reticulation
Modification of slopes by construction of roads, railways, buildings
Overloading slopes
Mining and quarrying activities
Vibrations from heavy traffic, blasting, etc
Excavation or displacement of rocks
327 hilly areas are dangerous in Mumbai
According to the information obtained under RTI, Over 22,483 hutment in 327 hilly areas across 25 Assembly constituencies in the city, including Western and Eastern suburbs, ​are dangerous and the people living there need to be shifted as soon as possible. In the main city, 49 spots are dangerous in which total hutments are 3986, while in Mumbai Suburb 278 spots are most dangerous.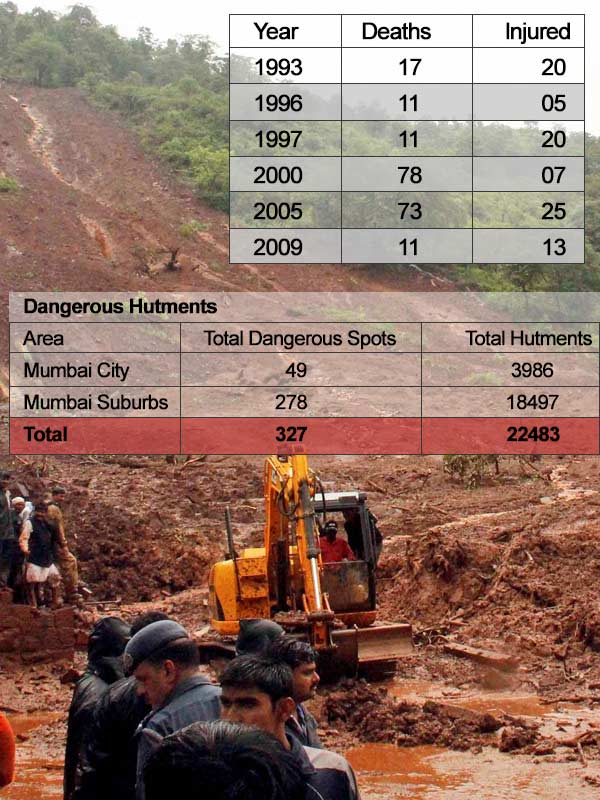 "the BMC and the Mumbai Suburban Collectorate had jointly carried out a survey of hutments and submitted findings in a report to the state Housing Ministry on April 17, 2010.This report had been sent to the Government for final consideration, but it is still awaiting the state nod." said RTI activist Anil Galgali,
Galgali further added, "As per the survey report, there are 327 hilly, which areas classified as dangerous. Out of the 22483 huts in these areas, the authorities recommended shifting 9,657 huts on a priority basis, while the remaining could be protected by constructing retaining walls around the hills."
Since 1995, an amount of Rs 200 crore has been spent on constructing retaining walls, but the government could not prevent natural disaster from claiming lives.
"I believe the state government, instead of spending crores of rupees constructing retaining walls, should shift slum-dwellers to the 15,000 vacant MMRDA and BMC tenements across the city," said Galgali.