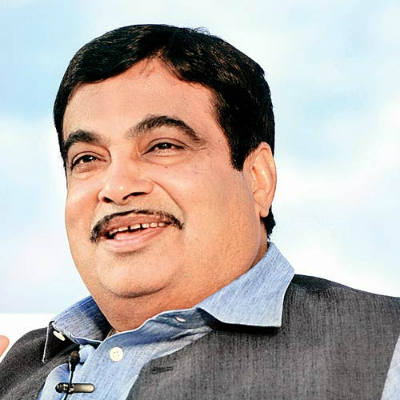 In a significant development, the government today expressed its willingness to review certain provisions of the Land Acquisition Act which was projected as one of the landmark laws brought out by the UPA. The Act has faced criticism from various quarters including some states.
"We can review the Land Acquisition Act... if there is co-operation from your side," Rural Development Minister Nitin Gadkari told the Lok Sabha, adding that certain provisions could be re-considered. However, he emphasised that the whole effort should not result in delaying road projects.
He was replying to the discussion on Demands for Grants for Ministry of Road Transport and Highways. Gadkari also holds the portfolio of Road Transport, Highways and Shipping.
According to the Minister, there would be no compromise on the compensation amount to be given to people displaced by land acquisition, the Minister noted. Recently, the Rural Development Ministry suggested a number of amendments to the Land Acquisition Act which would water down pro-farmer provisions like mandatory consent of at least 70 per cent locals for acquiring land for PPP projects and 80 per cent for acquiring land for private projects.
The Act enacted during the UPA government is likely to go undergo drastic changes if Prime Minister Narendra Modi gives nod for the Ministry's proposals which also include dilution of a key clause of Social Impact Assessment study criticised by states as time consuming for industrialisation process. "The Consent Clause (Section 2(2)) should be re-examined as ownership of land vests with the Government in PPP projects. The consent clause should be removed from PPP projects. Alternatively, consent requirement may be brought down to 50 per cent," the Ministry had said in its note sent to the PMO.
The Ministry's suggestions for drastic changes in the Act came after most of the states recently came out openly against the new Act, complaining that it had hurt the process of acquiring land for infrastructure projects.
At a recent meeting of State Revenue Ministers chaired by Gadkari, the states including Congress-ruled Haryana objected to provisions for mandatory consent and Social Impact Assessment study.