Amod Jore, a 19-year-old student from Khalsa College in Wadala, was excited to vote for the very first time today, but little did he know that the experience would leave a bad taste in his mouth.
Once Jore had made his way to the polling station in Sion, to his surprise, the staff on duty there didn't allow him to cast his vote because he didn't have a voting slip. His parents tried repeatedly to explain to the officials that Jore had checked for his name on the electoral roll online, and it would certainly reflect in their list. "There was a lot of confusion at the government's end. I felt discouraged when they refused to accept my driver's licence as a valid identification document. My parents and I argued with the officers on duty for two hours, until I was finally allowed to vote," says Jore.
He was glad that he could excercise his right to vote, even though it took him two hours to merely convince the officials.
Prathamesh Shinde, 24, who works with Maersk Global Services in Kalyan, also faced similar problems, and not for the first time. Even though he applied for a voter's ID card in 2009, his name never appeared in the electoral roll at the time, thus depriving him of his voting rights. This time around, he says, he presented himself at the registration office again, and showed them the receipt for his voting card. "I was assured that my name would appear in the roll this time but, sadly, it did not. The experience has disillusioned me. Youngsters should be encouraged to cast their votes not obstructed," he says.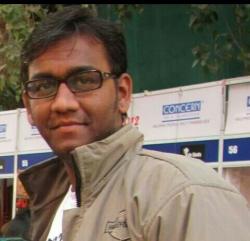 Krutika Sawant, a 22-year-old Accenture employee from Dombivali, also had complaints. Even though she submitted her documents to the Election Commission (EC) office over a month ago, her name did not appear in the voters' list online. She persevered and, hoping for the best, went to her polling booth today, but her name was missing on the list there as well. "This is a clear case of failure of the government machinery. I really wanted to vote and be a part of the change. Now, I cannot criticise the government that comes into power because I haven't voted. All my friends cast their vote, but I have been forced to remain just an onlooker," says Sawant.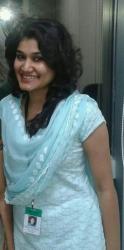 Siblings Sagar Shah, 20, and Tanvi Shah, 25, residents of Jer Bai Wadia Road in Parel, were in for a huge disappointment today when they didn't find their names on the voting list. "I had heard that names of third and fourth time voters from our building were missing from the list. We went to the Sarkar Nagar polling booth in Wadala to cast our votes, and the officials there told us that, since our names were missing, we should let it go and vote in the Vidhan Sabha elections. But why should we suffer because of the government's inefficiency?" asked Sagar angrily. His friends Priyank Sarmalkar, Suresh Babaria, Aniket, Deepak and Pranali Shelar also encountered the same problem.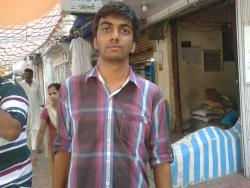 Over 30 first time voters of the Ram Nivas building in the same area had the same problem. "This time, the lists are full of errors. Many individuals' addresses have been changed and, in some cases, the husband's name is printed but wife and children's names are not included. We registered over 30 names of first time voters from this area but only eight have appeared, and the rest are pending. There are 5,000 or more names pending from this ward. BMC employees entrusted with election duty are clueless," says Deepak Pardeshi, a Shiv Sena party worker from the area.