With the #ALSIceBucketChallenge going viral in Hollywood, Bollywood actors as well as international athletes have followed suit to the chilling challenge. The Ice Bucket Challenge which involves dumping ice water on oneself or else donating to the ALS Association. The common practice now is that after taking a challenge one nominates 3 or more people to take on the task within 24 hours.
Here is a look at some Bollywood actors who have taken up the challenge:
1) Bipasha Basu
2) Ritesh Deshmukh - He was challenged by Sania Mirza and accepted it within 24 hours. He nominated Abhishek Bachchan, Akshay Kumar and Siddharth Malhotra.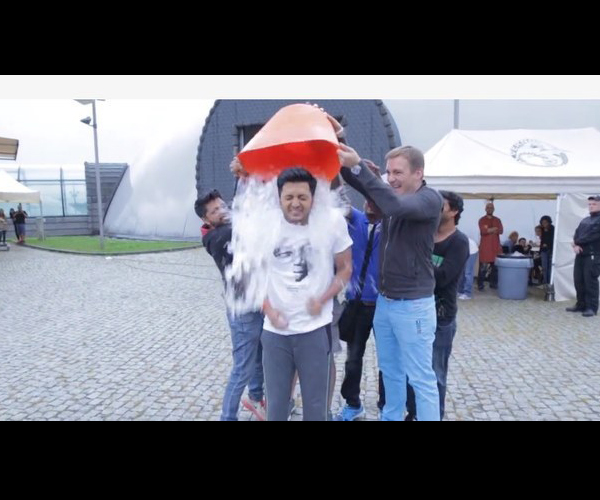 3) Abhishek Bachchan
4) Hansika Motwani
5) Daler Mehendi- The famous singer rather funnily conducted the challenge indoors and nominated Shah Rukh Khan and Priyanka Chopra.
In addition to Bollywood a number of athletes too took up the challenge. Here is a look:
Novak Djokovic- Being the star player that he is, Djoko started off by playing the world famous song 'Ice Ice Baby'.
Gerard Pique and Shakira