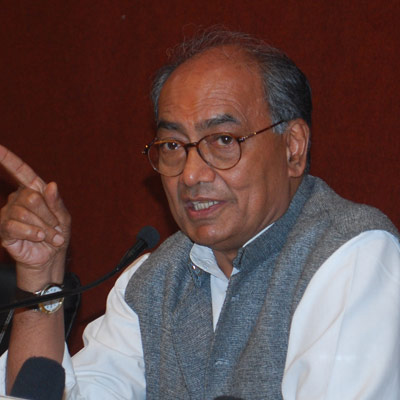 After Prime Minister Manmohan Singh's step-brother Daljeet Singh Kohli joined BJP and was embraced by Narendra Modi into the party fold, Congress lashed out at the party.
In a tweet, Congress leader Digvijaya Singh attacked the Narendra Modi-led BJP and said, "Modi/ BJP's shopping list-PM's relations Non BJP politicians and who ever is for sale. Desperadoes ! Can corruption be checked like this?."
His comments came in the wake of BJP extending its tickets to many Congress leaders who have jumped ships and joined BJP for Lok Sabha elections.
Congress had even tried taking action against those trying to leave the party and seeking better fortunes as polls suggest that Narendra Modi-led NDA government will have a sweeping victory in the elections.
In his tweet, Digvijaya Singh called the recent acquisition by BJP as Narendra Modi's shopping list and even called BJP 'Desperadoes'.
Below is a list of Congress members who quit the party to join BJP:
Satpal Maharaj – The senior Congress leader who has a huge following in the hilly areas of Uttarakhand recently resigned from the Congress and joined the Bharatiya Janata Party (BJP).
Jasa Barad – He was the sitting MLA from Somnath constituency of Junagadh district. He left the Congress to join BJP.
D Purandeswari – A former Union minister and daughter of famous actor-politician NTR quit Congress to join BJP. She left Congress over Telangana issue. She was unhappy the way Andhra Pradesh has been bifurcated.
Jagdambika Pal – He was the chief minister of Uttar Pradesh for one day and now a part of BJP cadre. He wants to contest from Domariyaganj. It is the same constituency from which he won the seat when in Congress.
Modi/ BJP's shopping list-PM's relations Non BJP politicians and who ever is for sale. Desperadoes ! Can corruption be checked like this?

— digvijaya singh (@digvijaya_28) April 26, 2014