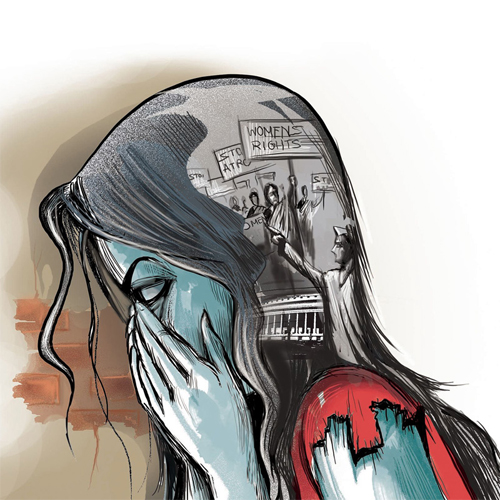 A 14-year-old girl was allegedly gang-raped by five people inside a moving bus in Singrauli district of Madhya Pradesh late on Sunday night. The girl was then thrown off the vehicle.
Four men, including the driver of the bus, who was also involved in the crime, have been arrested, the police said.​ A case has been registered under several sections, including the Protection Of Children Against Sexual Offences Act. ​
The incident occurred at Nalhathani, about 15 km away from Waidhan town, the district headquarters of Singrauli, and 780 km east of Bhopal. The victim was spotted lying bleeding and unconscious on the dirt road by some passersby, who took her to the district hospital. They also informed the police. The girl is currently undergoing treatment in the district hospital. She is said to have sustained multiple injuries, including serious injuries to her head.
The police learnt of the victim's ordeal after she regained consciousness. According to the police, the girl had been returning from a visit to a relative's village, and had taken the bus to get back home. There were five people inside the bus, who assaulted and raped her, the victim said. The police added that all the details of the incident are yet to be determined since the victim is undergoing treatment. Her medical examination report is awaited.
The incident is shockingly reminiscent of the brutal gang-rape of a 23-year-old student in a moving bus in Delhi on December 16, 2012.