Jai Ho is Salman Khan. Watch it for the Khan power!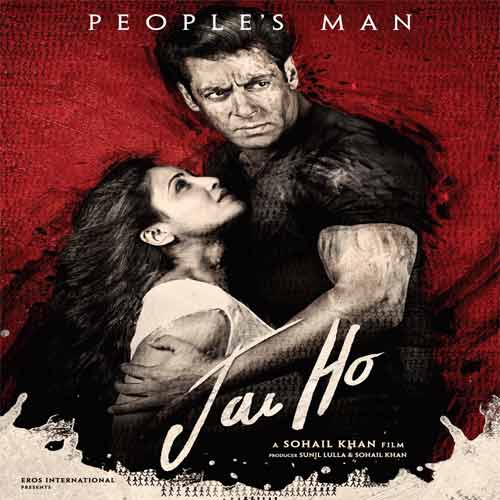 Cast: Salman Khan, Tabu, Daisy Shah, Nadira Babbar, Danny Denzongpa and others
Directed by: Sohail Khan
Rating: * * *
What it's about
A Salman Khan film always comes with its fair share of expectations. Not in terms of its creative content necessarily but more to do with the larger-than-life screen persona of the superstar that makes a SK film hold its own ground.
Jai Ho is yet another film that capitalizes on the very same persona and image of the actor. Jai (Salman) is an ex Army officer who believes in honest living and not giving in to injustice.
His sister Geeta (Tabu) and his mother (Nadira Babbar) are the people who matter in his life. Until he encounters Rinky (newcomer Daisy Shah) and love happens.
Helping those in trouble eventually lands Jai and his family in trouble when he takes on the might of a powerful Minister (Danny Denzongpa). While on one hand, Jai is engrossed in fighting the evil force, on the other, he conceives a novel idea that could have the potential to stir a revolution – help three people and ask them to help three people in return.
How that simple idea changes everything for Jai is what the rest of the film is about.
What's hot
There is a certain amount of novelty in the idea that Sohail Khan is trying to convey (adapted from the Telugu film Stalin).
The 'help chain' concept has its endearing moments through the characters whose lives change because of it. Other than that, the film depends completely on Salman Khan's star power.
When he is on screen, he burns it up with his presence. The pre-interval scene where he scares the daylights out of over 100 goons is a highlight.
Also worth mentioning is his confrontation scene with Danny – SK's machismo in full form. Salman's intensity is so dominating that any scene without him in the frame loses momentum.
Quite easily, this is Salman Khan's Gadar – with a unique concept, of course. Look out for his intricate dance steps in the 'Baaki Sab First Class Hai' song. It's also refreshing to see Tabu on screen after long – she makes you wonder why she does such few films.
What's not
The film had a different concept as its USP and one would've liked to see the director explore that more than the other track of the Minister.
The 'help chain' factor keeps appearing in bits and parts, thereby making it a sub-plot when it actually should have been the main plot.
That would've differentiated Jai Ho from anything else we've seen before. Jai Ho is essentially a one-man-show but secondary actors could've been cast better.
Nadira Babbar irritates in her shrill tone; Mukul Dev sports the same expression we've seen in his last few films; Ashmit Patel looks lost.
Daisy Shah makes a fair debut but the whole track about her pink underwear is annoying. Other glitches include a TV set showing news in the ICU where the CM is dying.
And Sunil Shetty showing up in a tank in the middle of traffic!! Sohail could have toned down the violence – the climax especially is too gory.
What to do:

Jai Ho is Salman Khan. Watch it for the Khan power!