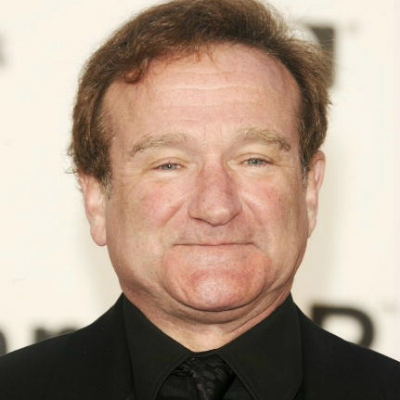 Oscar-winning actor and comedian Robin Williams was found dead at age 63 on Monday from an apparent suicide at his home in Northern California, authorities said.
His wife Susan Schneider released a statement saying, "This morning, I lost my husband and my best friend, while the world lost one of its most beloved artists and beautiful human beings. I am utterly heartbroken."
Many were stunned by the death of the beloved actor, a man known for his comedic genius and vast contribution to films.
President Barack Obama released a statement expressing his condolences, "Robin Williams was an airman, a doctor, a genie, a nanny, a president, a professor, a bangarang Peter Pan, and everything in between. But he was one of a kind. He arrived in our lives as an alien – but he ended up touching every element of the human spirit. He made us laugh. He made us cry. He gave his immeasurable talent freely and generously to those who needed it most – from our troops stationed abroad to the marginalized on our own streets. The Obama family offers our condolences to Robin's family, his friends, and everyone who found their voice and their verse thanks to Robin Williams."
Several celebrities who were friends, co-stars and fans of the actor expressed their sadness and paid their tributes to the actor.
Director Steven Spielberg said, "Robin was a lightning storm of comic genius and our laughter was the thunder that sustained him. He was a pal, and I can't believe he's gone."
Comedian Chevy Chase said, "Robin and I were great friends, suffering from the same little-known disease: depression. I never could have expected this ending to his life, and to ours with him. God bless him and God bless us all for his LIFE! I cannot believe this."
Producer David E. Kelley, who created television show The Crazy Ones starring Williams, said in a statement: "The talent was legendary. But equally inspiring, perhaps more so, was his kindness and humanity. Gentle soul who touched us all."
Officials from Twentieth Century Fox Television, the studio that produced The Crazy Ones, said in a statement: "Robin Williams was a comedy giant, and although we only knew him personally for a season, he was warm, funny and a true professional."
Genie, you're free. pic.twitter.com/WjA9QuuldD

— The Academy (@TheAcademy) August 12, 2014
I could not be more stunned by the loss of Robin Williams, mensch, great talent, acting partner, genuine soul.

— Steve Martin (@SteveMartinToGo) August 11, 2014
A tweet cannot begin to describe the hugeness of Robin Williams heart and soul and talent. This is so sad. #RobinWilliams

— Ben Stiller (@RedHourBen) August 12, 2014
The actor also wrote, "I met him when I was 13 and a huge fan and he was so kind and I watched him be kind to every fan I ever saw him with... And with other actors he was so generous and brilliant. He made everyone feel special and equal around him even though he was the genius."
We mourn the loss of our friend Robin Williams, who always made us laugh and smile. pic.twitter.com/UOY8LTjVRA

— Sesame Street (@sesamestreet) August 11, 2014
When I was 18 I got a job as an intern at Comic Relief just to be near him. A genius and a truly kind man who made the world a better place.

— Judd Apatow (@JuddApatow) August 12, 2014
I am stunned and just reeling from the news of Robin Williams' death. He brought so much joy and heart to millions... Just, wow.

— Neil Patrick Harris (@ActuallyNPH) August 12, 2014
My Heart's broken. Robin was a beautiful, kind soul. Can't bear that he's gone. So incredibly sorry for his family.

— Minnie Driver (@driverminnie) August 11, 2014
Robin Williams made the world a little bit better. RIP.

— Steve Carell (@SteveCarell) August 11, 2014
I can't believe the news about Robin Williams. He gave so much to so many people. I'm heartbroken.

— Ellen DeGeneres (@TheEllenShow) August 11, 2014
Robin Williams made the world laugh & think. I will remember & honor that. A great man, artist and friend. I will miss him beyond measure.

— Kevin Spacey (@KevinSpacey) August 12, 2014
Just shared a moment of silence on the set for Robin Williams, a man who brought so much laughter, joy and healing to so many.

— Lena Dunham (@lenadunham) August 12, 2014
I AM BEYOND DEVASTATED #RIPRobinWilliams

— Margaret Cho (@margaretcho) August 11, 2014
Robin was as sweet a man as he was funny. If you're sad, please tell someone.

— Jimmy Kimmel (@jimmykimmel) August 11, 2014
Absolutely stunned to hear the news about Robin Williams. It's unimaginable to me that we've lost such a genuinely funny and sweet man.

— Conan O'Brien (@ConanOBrien) August 12, 2014
What a sad day. Shocking loss of Robin Williams. A brilliant talent and a gentle man. May his memory LLAP

— Leonard Nimoy (@TheRealNimoy) August 12, 2014
Mr. Williams visited me the first day of filming The Parent Trap. I will never forget his kindness. What an enormous loss. My condolences.

— Lindsay Lohan (@lindsaylohan) August 11, 2014
Robin was really sweet to me and my sister every time we saw him. He was a genius and made me laugh a lot. So sad.

— Amy Schumer (@amyschumer) August 11, 2014
RIP @robinwilliams You were one of the very best that ever was. You were one of my heroes. #RobinWilliams

— Joel McHale (@joelmchale) August 11, 2014
Thank you to the beautifully original + brave artist that is #RobinWilliams. You taught us how to stand on the edge, fearless, + shine.

— JARED LETO (@JaredLeto) August 11, 2014
Robin Williams could not have been kinder or more generous when I worked with him in Flubber. My heart goes out to his family.

— Wil Wheaton (@wilw) August 11, 2014
7 years old w/ a single mom the first time I saw #MrsDoubtfire. Made me feel better about being from an unconventional family. Love is love.

— Emmy Rossum (@emmyrossum) August 11, 2014
All my love to you, poppet, you're going to be all right. #MrsDoubtfire

— Emmy Rossum (@emmyrossum) August 11, 2014
I'm stunned! pic.twitter.com/X2RbDRyFxt

— Bill Cosby (@BillCosby) August 12, 2014
Mork from Ork: Rare evidence that aliens can be smart, clever, articulate & funny. Robin Williams, RIP

— Neil deGrasse Tyson (@neiltyson) August 11, 2014
Actor John Travolta said in a statement: "I've never known a sweeter, brighter, more considerate person than Robin... Robin's commitment as an artist to lifting our mood and making us happy is compared to none."
Actress Sally Field said in a statement: "I feel stunned and so sad about Robin. I'm sad for the world of comedy. And so very sad for his family. And I'm sad for Robin. He always lit up when he was able to make people laugh, and he made them laugh his whole life long... tirelessly."
Lucy Mercer, executive artistic director at the Throckmorton Theatre, a small nonprofit center near his home in Marin County, California, where the actor was known to try out new material, said in a statement: "He embodied what it meant to be humble. He doused us in his love and positive glow and never asked for anything in return."
The actor was well loved and would truly be missed.
With agency inputs.