DNA Exclusive! Even after 'The Family Man', I'm auditioning, getting rejected: Shahab Ali aka Sajid
Shahab Ali also spoke about his onscreen 'subtle love story' with Samantha Akkineni's character Raji.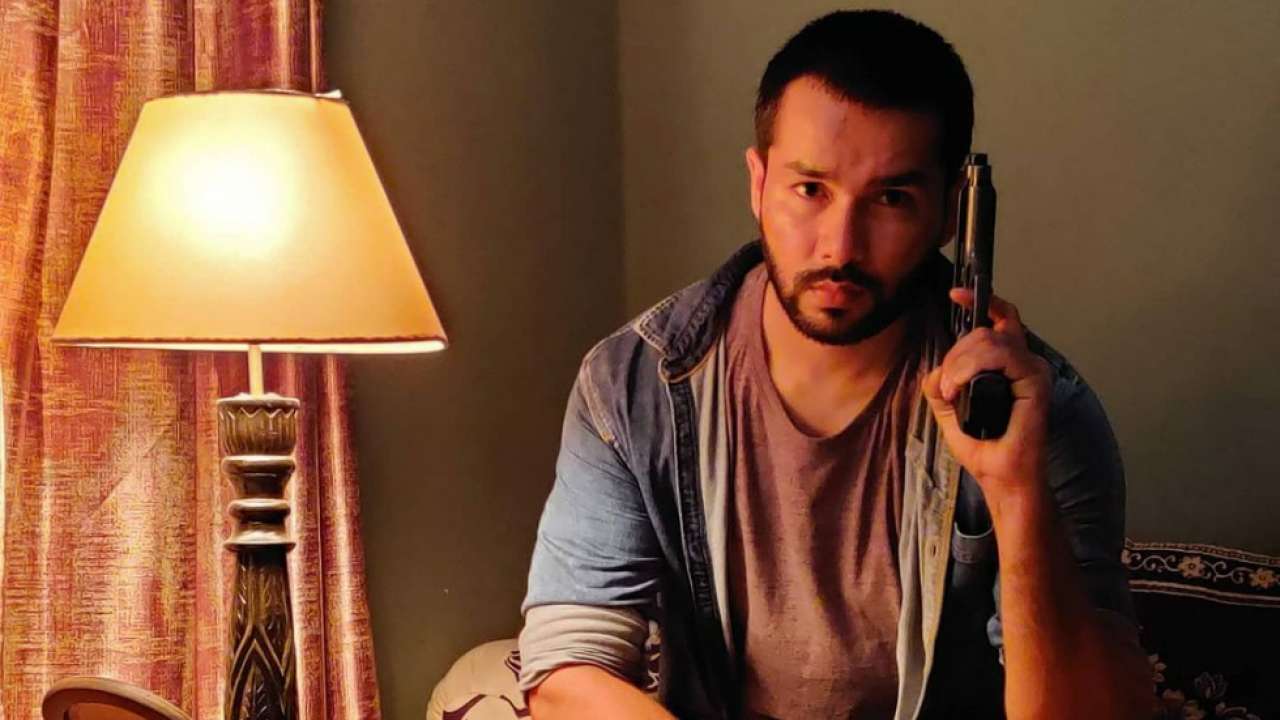 Shahab Ali/Instagram
Written By
Edited By
Aishwarya Vasudevan
Updated: Jun 23, 2021, 04:07 PM IST
It's been a couple of weeks since 'The Family Man 2' dropped on Amazon Prime Video. But there are several moments and characters which have etched in the hearts of the fans. Among them is the baddie Sajid played by Shahab Ali. The character was out-and-out negative and people lauded the actor for performing the role with utmost conviction and determination.
Now, during an Exclusive interaction with DNA India, Shahab spoke at length about the praises he has been receiving. The actor also revealed how he cracked the audition and bagged the role in 'The Family Man'. Shahab went on to talk about his shoot experience with Manoj Bajpayee and Samantha Akkineni with whom he had a subtle love angle.
Excerpts...
In the two seasons of The Family Man, fans loved to hate your character Sajid? What do you have to say about that?
That's fantastic. What you just said. I've been receiving so many messages where people are telling me, 'I hate Sajid'. So initially, they were messaging me 'I hate you' after season one. I used to reply to them, 'Thank you, I take it as a compliment'. But this time, things have really improved for me, because this time, people are messaging me 'I hate Sajid but I love Shahab'. I think it's even better if they can differentiate between actor and character, that's wonderful. The audience is really intelligent and they understand the difference. They understand that it's a performance ultimately, it's not the real person. It's a work of fiction. I'm really happy because, after season two, the response for Sajid is humongous. I'm so happy that people are liking such it's so much like there are so many like my inbox is flooded with messages.
So many people are saying 'now season three is incomplete without Sajid, come back, find a way to make an entry in season three'. So it's really overwhelming for me.
How did you bag the role of Sajid?
It was random like I used to give auditions and I got a call from Mukesh Chhabra Casting Company. Just like any other day, so it was a random audition call. They said, 'You are not in Mumbai, so send a self-test. So I made a video at home and sent it to them. Then they asked me to come to Mumbai. I went to Mumbai and gave the audition, then met the directors. I met Krishna DK sir and the meeting went really well, then I got the script. So, it was a process of almost a month. For that one month, I was really scared that if I'm going to get this role or not.
I remember my meeting with DK Sir and he was continuously praising me. I was like, 'he is definitely going to reject me'. He is such a big director, he can't praise me so much. But he actually liked me perhaps he genuinely liked me. But it happened and I'm so happy because cracking a role like Sajid in an audition is, you have to be very lucky. It's not just luck, luck comes when you put in hard work.
During the audition process, did you have an idea of playing an antagonist opposite Manoj Bajpayee?
They told me that you will be the antagonist opposite Manoj Bajpayee. They just told me that Manoj Bajpayee is playing the cop. I was so happy, I read my scene. So in season one, I was not given the full script, I was given only my scene. So I read my scenes and I really liked this character. I didn't know about the whole show, but I was happy. The USP was Manoj Bajpayee and of course Raj & DK. But yes they liked the work, audience like Sajid also, so they decided to increase the role in season two. Luckily like things have been really nice for me that's good.
Although both the seasons had the main antagonist as Moosa and Raji, your character stood out for creating a premise for them. When you were offered the role what went on your mind?
Before season two, they told me, 'this time, your part is going to be really big because you are going to be there from Episode One till the end. We are introducing a Big South Indian actress, she'll be opposite to you, you will have a romantic angle'. So they told me all these things, and I got really excited. I was really intrigued that I will get to work with Samantha because I've seen her work. I've seen her films and she is so good. So I was really looking forward to all of that. So I knew that in season two, my role is going to be much better than season one.
Playing a dark character is not easy and that too consecutively for two seasons, how did you switch off from the character after the shoot?
So it did affect me, it's true. After finishing my shoot for Season One, I came back home and I remember my family members telling me, 'You have become more serious. You used to be so fun-loving and so light' I know it's because of this character I'm playing and it's heavy that's why I have become so serious but I'll come out of it. Now I feel that I have come out of Sajid's role after season two. You won't believe it till the time I was shooting for Sajid, I never used to dance. I never felt like dancing. I was always that isolated person because the character is a lone wolf.
Was it difficult for you to get back into the character after season one?
For me, it was not a big task because I am a trained actor. I've been acting for 10 years now and I'm new to the camera but I've been acting in theatre for a very long time. So I have a process. I know how I'm going to approach my character, I know how I have to get transform myself into a character and how I will have to come back from it. I take some time one time, once I am done with the character, I chill, I spend time with my family.
Did you face any struggles and rejections over these years before landing up a role in 'The Family Man'?
I used to do two musical shows, I was the main lead there and simultaneously I was giving auditions. I used to receive casting calls mainly from Mukesh Chhabra Casting Company. After 'The Family Man', I shifted to Mumbai, before that, I was in Delhi, in my hometown. Luckily in my first audition, I actually cracked it. It was for Mukesh Chhabra's company. I got the role but I couldn't do that role because things didn't work out. But after that, I was continuously giving auditions, getting rejected every day, that's like a normal life for actors. After 'The Family Man 2', I am still giving auditions and getting rejected, that's part of every actor's life. Sajid just happened even I don't know how it happened. I just gave my best in the audition and maybe directors, producers and casting directors liked it. They selected me and I personally feel that I'm a kind of actor, if if I'm given a role, if I do my homework then I will perform it and I will be able to do. But audition processes is really tiring, it really affects you when you receive so much rejection. But you have to deal with it, you have to give the audition and tell yourself to forget about it. That's what we all actors do.
What has been the most difficult scenes to shoot for you?
In season one, the last fight with Moosa was the most difficult scene. The entire fight sequence was done by us, Neeraj (Madhav) and me. There were no body doubles used in that sequence. So it took us the entire night, we were on a road shooting and retakes were happening. We even got seriously injured like both of us were really wounded after that fight sequence.
In season two, I remember that last Sajid encounter sequence where we are running away from the house. We actually used a harness and it was the fourth floor, we had to jump from the balcony and come down. I got injured also in that sequence because I did the wrong jump and I got hurt. But still, we finished that and then my death scene happened, it was really difficult emotionally.
The police station sequences a one-shot sequence and we did a lot of rehearsals. We were shooting in Chennai and the climate was really hot. Most of the members of the unit were unwell. So it was really difficult and tough.
How do you sum up your journey with The Family Man?
I think the journey started with one word 'lone wolf'. In the end, I am not alone, I have so many wonderful experiences. So many people have come into my life from 'The Family Man', Manoj Bajpayee Sir, Sharib Hashmi, Sunny Hinduja, Shreya Dhanwantry, there are so these people, they have become like a family. I think I have been the luckiest person in this entire team. I was doing my first gig and that too with these many experienced actors. I got the opportunity to shoot in London, in Kashmir. I went to every place.
You had the maximum scenes with Samantha Akkineni in 'The Family Man 2'. How was the whole shoot experience?
It was so professional. I used to prepare my scene, she used to come with her preparation. We used to just go there and explore. We just knew that there is a love angle between them like there's some romantic chemistry that has to be there. But Raji's character was such that she can't show much because she has been through such difficult times in her childhood. We knew what we have to do and we just used to go there and explore the scene only. I think that's why the scenes have come out so real and so natural. We never over-rehearse or discuss too much. It was not even required, it was a subtle love story.
There's a reason for that because the situation the circumstances are so difficult, you are on such a dangerous mission where anybody can die at any moment. So that time, love is not something we're looking for. We're looking for revenge and in that journey, they meet each other and still develop feelings. I think that's the beauty of their relationship.
Recently Raj of Raj & DK said that you shouldn't get typecast because you have the potential to pull off any character with ease. What do you have to say about that?
Raj Sir always tells me 'Shahab, you are versatile, you can do different kinds of projects with different kinds of roles, different genres, you should try. I remember the first time I shot with him, he said, 'I like your shot, a good actor can never be hidden'. That was my first shot with Raj Sir during the police station sequence in season one. He has high hopes for me, he always tells me, 'You have to try different things and prove yourself'.