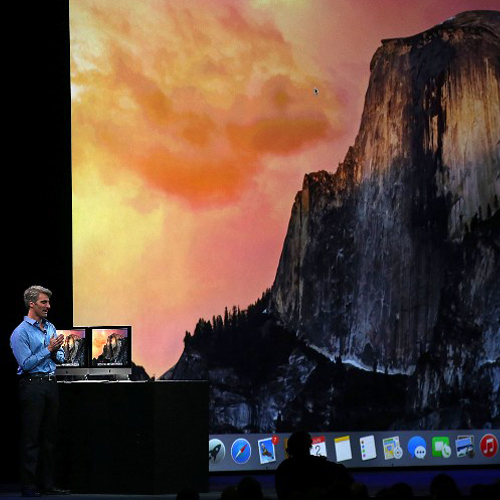 Apple, on Monday, announced the release of their upgraded operating system (OS) Mac OS X 10.10 officially named Yosemite. The new OS proves to be a powerful version of their signature OS X which has bee redesigned and refined to have a new modern look that works well with high powered apps as well as working with a more fluid and continuous flow across all Mac and iOS devices.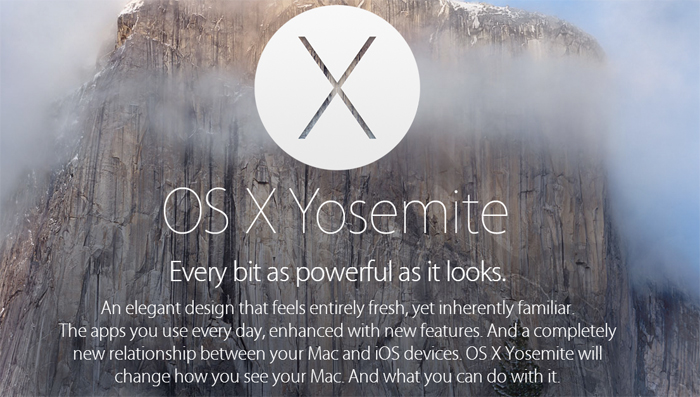 There are several added features as well as modified features that showcase the new OS as one of the best Apple has come up with. The 'Today view' which is now in the Notification Center gives those that are on the go, a quick look at everything you need to know, all in one place - with widgets for Calendar, Weather, Stocks, Reminders, World Clock and social networks
iCloud Drive and Safari - Mac's premier web browser, now has a streamlined design that allows you to control your MacBook in an easier manner, with all the tools easily available. Several other features such as the mail service, the integration between different Apple products like your iPhone, iPad etc, and Instant Hotspot have all been upgraded and now work more efficiently than before. Yosemite even gives you the ability to make iPhone calls on your Mac. The toolbars present on your homescreen have been streamlined so as to put the focus on your content without compromising functionality, while the app icons are clean, consistent design which improves readability.
"Yosemite is the future of OS X with its incredible new design and amazing new apps, all engineered to work beautifully with iOS," said Craig Federighi, Apple's senior vice president of software engineering. "We engineer our platforms, services and devices together, so we are able to create a seamless experience for our users across all our products that is unparalleled in the industry. It's something only Apple can deliver."
Here are some of the premier features of the new Mac OS:

* The design interface of the OS was completely different than the previous versious, much like the revamp given with the release of iOS7. Apple drastically redesigned the user interface making it more visually appealing, sleeker and giving it a cleaner look. The dock has also been redesigned with a focus on 2-D icons and on translucency.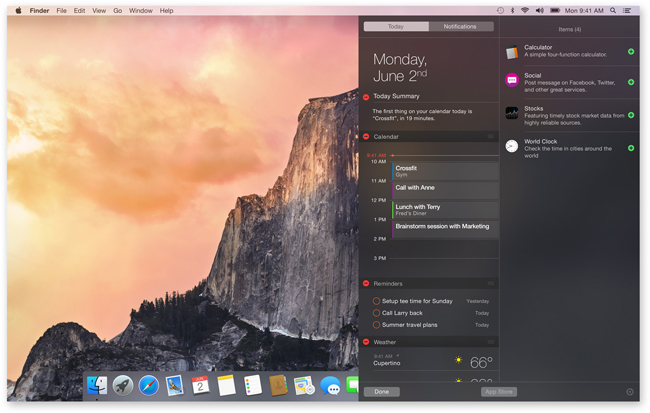 * The Notification Center which now also contains the 'Today view' can also include widgets from the App Store. The great part about the new design, is that you can excute multiple task from one place, as was the case with some of the previous operating systems.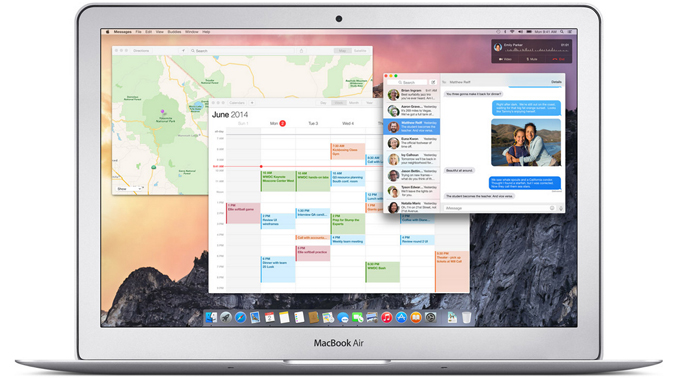 * Spotlight with it's new clean, web-friendly look allows you to search for various things straight from your desktop. A small added feature, but one that will help in the grand scheme, is the addition of suggestions and auto-fill for searches, such as addresses, restaurants and other locations. It seems that Spotlight, will be Mac's alternative to Google.
* Safari, too, has been tweaked a little, showcasing a slightly slimmer menu bar.
* There's also an RSS subscription option embedded in the new browser, making it clear that RSS feeds are alive and well, at least as far as Apple is concerned.
* iCloud Drive, the feature that allows you to integrate all your Apple products has also had some modifications, making it more effiicient, and use friendly. Yosemite also allows the Mac to detect when one of your iOS devices are nearby and asks if you want to connect automatically.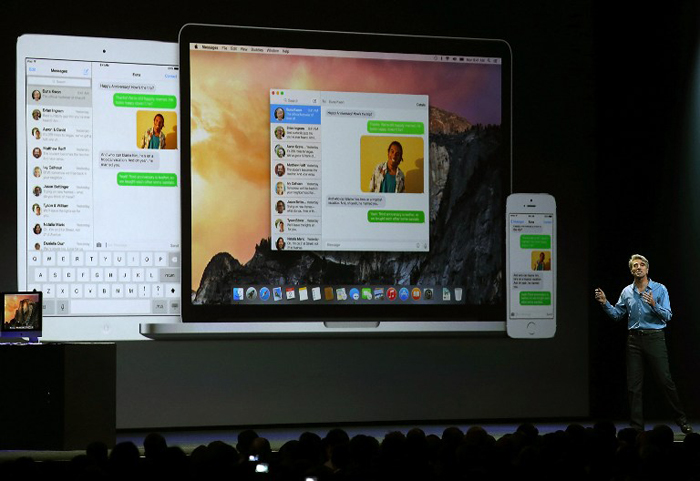 * The biggest new feature to the X based OS is that you can make/receive calls and messages directly from your Mac.
The developer preview of Yosemite is available to Mac Developer Program members starting from Monday, June 2. While other users will be able to avail of the free update, around October. Apple has also introduced the OS X Beta Program, which gives customers early access to Yosemite and invites them to try it out and submit feedback.