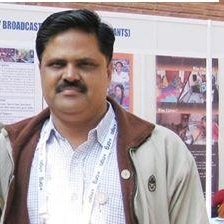 To recognise digital innovations in south and west India, Digital Empowerment Foundation (DEF), Pune chapter has introduced Manthan Awards for southwest India. DEF, which is first time calling for nominations for the awards from 11 states from southwest India, has been organising similar awards in Asia for last 10 years. A city based social entrepreneur, Ravi Ghate who is associated with awards and was instrumental in initiating the awards for south west states, speaks to Sandip Kolhatkar.

Tell us about the Manthan Awards ?
Manthan Award recognises best practices in the area of e-content, creativity, innovation and development. Manthan Award looks at how these tools and digital media, impact the masses, especially people living in remote areas and difficult areas. Digital Empowerment Foundation in partnership with World Summit Award, Department of Information Technology, Government of India and various other stakeholders like civil society members, media and other similar organisations launched the award in India on October 10, 2004.These establishments engaged in promoting digital content inclusiveness in the whole of South Asia for development. The Award has now extended its horizon from Indian states to almost all of Asia Pacific and now to felicitate innovations from South East India we conduct the North East Award every year.
What is the objective of the awards ?
Since South West region of the country which comprises of Maharashtra–Gujarat, Karnataka, Tamilnadu, Goa, Andra Pradesh, Madhya Pradesh, Rajasthan, Kerala is fertile for innovations, we thought of introducing the awards to recognise the innovations from this region. The objective behind introducing the awards is giving visibility to the already existing innovations and thus demonstrating the richness and diversity of digital innovations to those interested in understanding and planning an Information Society. Manthan Award tries to demonstrate the existing range of creativity and excellence in the use of the IT tools and communication networks to every stakeholder. The ICT tools can be computer, PCs, laptops, mobiles, tablets, wireless, radios, televisions, telephones, IVR and other mediums like audio and video, text and social media etc.
In which categories the nominations are being called ?
There are 15 categories like e-Business and Finance Inclusion, Community Broadcasting, E-Culture and Tourism, e-education, learning and employment, e-Agriculture and Ecology, e-Governance, e-health, e-Inclusion and Localization, e-News and Journalism, e-Entertainment and games, e-Science and technology, Social Media, e-NGO and District Collector Digital Champion Award. We have received as many as 180 nominations from all these states and from each category there will be three finalists will be declared. The award ceremony is scheduled on August 7 at YASHADA in Pune.
What kind of benefits will finalists will be getting after the awards ?
The innovators who will be selected as the finalists will be getting chance to showcase their creativity in the market as the Digital Empowerment Foundations will help them getting introduced to angel investors and some capital ventures who would help them to visibility for their products and services in the market